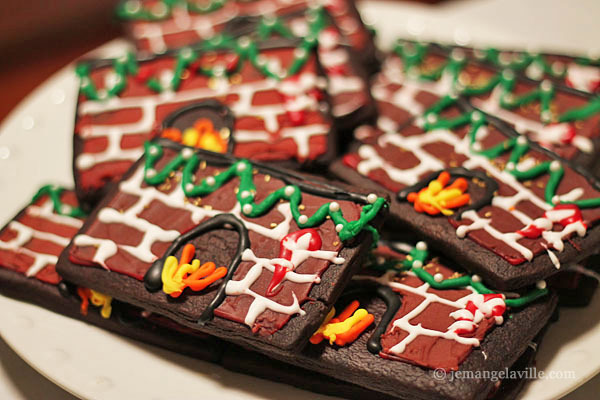 Over the weekend, I had a plan to make holiday cookies, the kind with frosting and everything. And at the end of the day (and a fairly cramped right hand later), I'm proud to say that I ended up with these cute little fireplace cookies.
They're especially nice because you can make them as Christmas-y as you want or even adapt the decorations to whatever holiday you celebrate this time of year. You could also just make and eat them because it is winter and you are sitting in front of a warm, toasty fire (meta). They are very versatile cookies.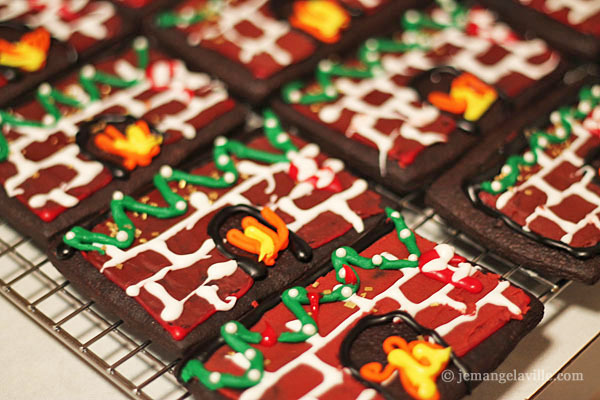 I also made these using one of my new favorite ingredients — black cocoa powder.
Black Cocoa Cookies
Original recipe origin unknown
1 1/2 cups butter, softened (I have also used 1 cup shortening and 1/2 cup butter in this recipe and it works just as well)
2 1/2 cups sifted powdered sugar
2 large eggs
1 tsp vanilla extract
3 cups AP flour
1 /2 Dutch process cocoa
1/2 cup black cocoa powder
1/4 tsp salt
1/2 tsp ground cinnamon
Beat butter at medium speed with an electric mixer until creamy. Gradually add the powdered sugar, combining well. Add . . . → Read More: Holiday Cookies: Festive Fireplaces (and Skeletons)