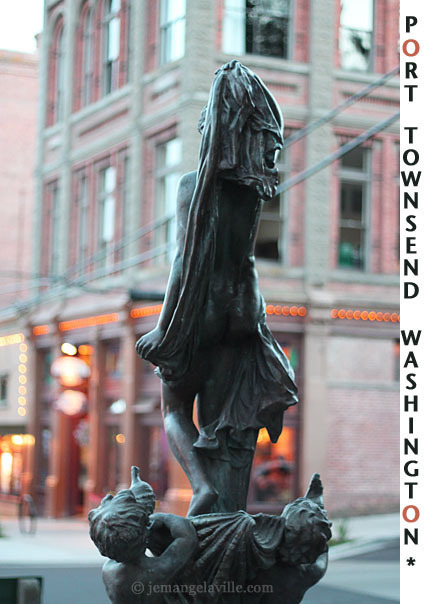 Over Labor Day weekend jwa and I traveled to Port Townsend, WA for a long weekend. We've been going there every so often since we first moved to Portland, way, way back in 2000. The first time we visited, it was for a friend's wedding (she's from Port Townsend) and we both just really fell in love with the town. It's full of crumbly bricks, water views, Victorian Era what-nots and it's just a very unique place to visit. It's one of our favorite Pacific Northwest locales.
A few trips ago, we first went to a restaurant called The Fountain Cafe and we finally made a return visit this year. I'm really glad we did — it was the best meal of the trip. If you are ever in that neck of the woods, you should definitely check it out.
The Fountain Cafe
920 Washington Street
Port Townsend, WA 98368
Unfortunately, it doesn't look like they have a website, so no link. It's a small restaurant, so if you go, try to get there early. And here are some pictures from our trip.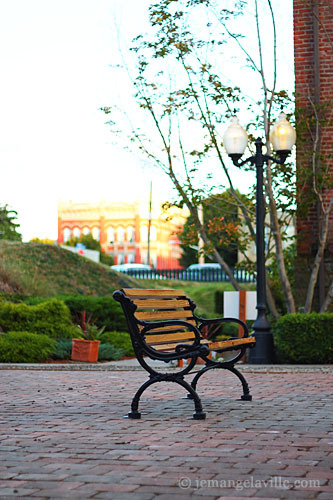 A sunny bench outside the Bishop Hotel.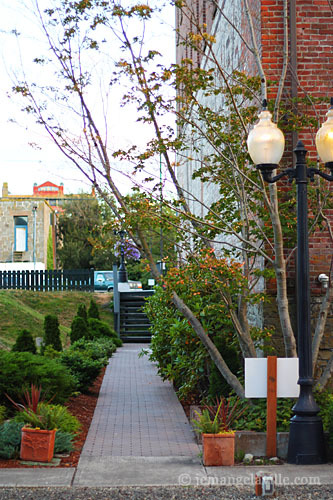 Travels and Photos on the Olympic Peninsula