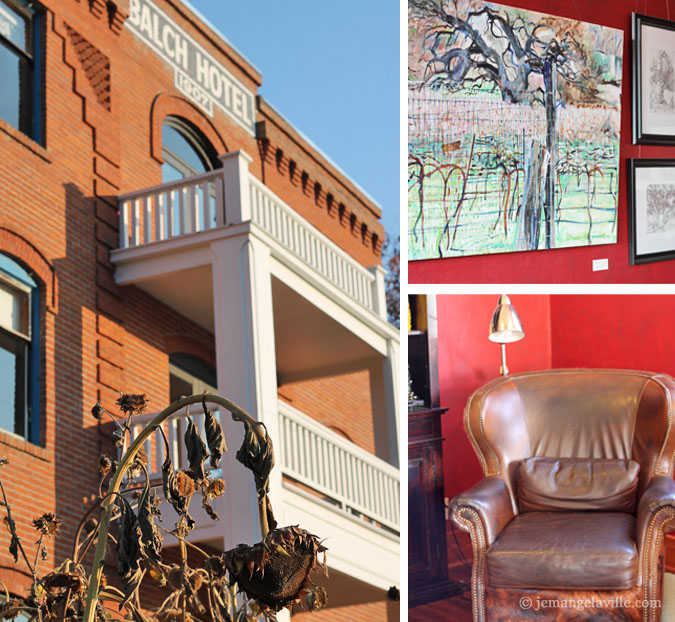 Balch Hotel
40 S. Heimrich Street
Dufur, Oregon 97021
In late October we found ourselves in Dufur, Oregon for the monthly Supper Club at the Historic Balch Hotel. This wasn't unexpected or anything – I had planned it and we'd even been to a couple of these dinners before, but it had been a few years since we had gone back. I'm not sure why, as I am totally in love with this hotel and all of our Supper Club experiences have been very, very tasty. I think we just forgot about it. Or we were just lazy. Or maybe a bit of both?
We even got to stay in my favorite room (number 9 – it has brown walls). And the weather when we went was just perfect! A crisp chill in the air, blue skies, brightly colored leaves, and lots of sun. Dinner was cassoulet, which was delicious and even inspired me to attempt my own version of cassoulet at home a couple of weeks ago (it was quite good).
The full, three course dinner at this event was prepared by Jamie Snell of The Lamb's Table catering in Portland.
I. Watercress, butterleaf . . . → Read More: Oregon Roadtrip: The Balch Hotel and Maryhill Museum of Art