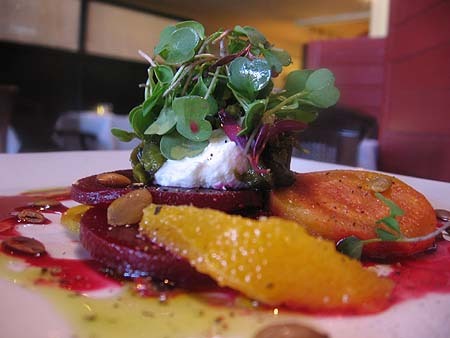 Beet salad at the Peerless restaurant — with goat cheese, poblano peppers, pumpkin seeds, orange segments, micro greens and stuff like that
Where we stayed: Peerless Hotel
Where we ate: Peerless Restaurant, Dragonfly Cafe & Gardens
What we saw: Macbeth, Dead Man's Cell Phone
Lodging:
This was a quick, fun trip. Alas, it was supposed to be part of a much larger trip to California too, but that got postponed due to work issues (not mine). I haz a sad. Anyway, we did still go to Ashland but then drove back to Portland Monday instead of Northern California.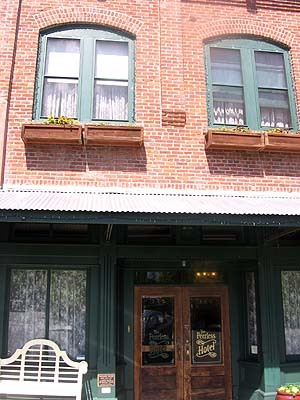 We stayed at the Peerless for the first time. Normally, I like staying in a cottage-type set up where we have a kitchen but since we were going to just be there for two nights, we opted for a regular-type hotel room.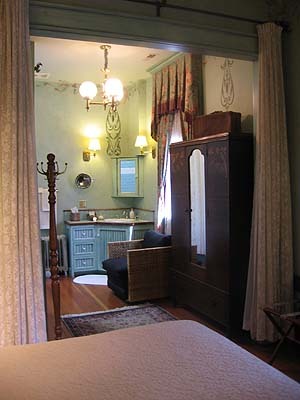 This was nice! Room number 5. Good size, awesomely huge tub (w/ jacuzzi jets and a shower), ambiance, and a relaxing atmosphere.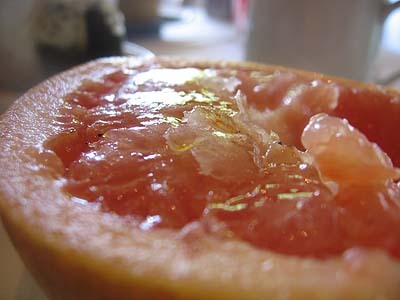 Breakfast was included with the room, although we slept in through breakfast on Sunday. Monday AM was a grapefruit half with caramelized sugar, an orange-amaretto muffin, a lemon ricotta waffle w/ boysenberry . . . → Read More: Ashland: May 2009