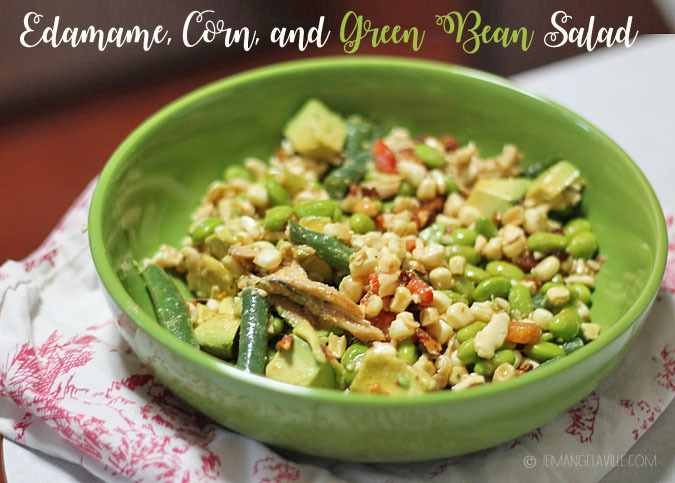 Ah, summer! Full of hot weather and the desire to eat cool foods for dinner.
Here's a dish that will definitely win you over with healthy edamame, crunchy bell pepper, avocado and even roasted nuts. Okay, yeah, and some cheese. The dressing is especially flavorful–a mix of fresh ginger, soy sauce, maple syrup, olive oil, and rosemary.
This can be kept vegetarian or you can add some shredded, cooked chicken breast. Also, raw corn is so delicious in salads. Try it, you'll thank me.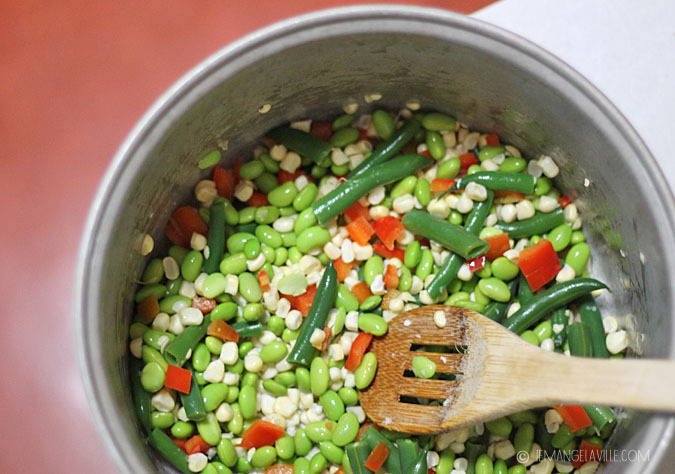 Stick a fork in a cool summer salad