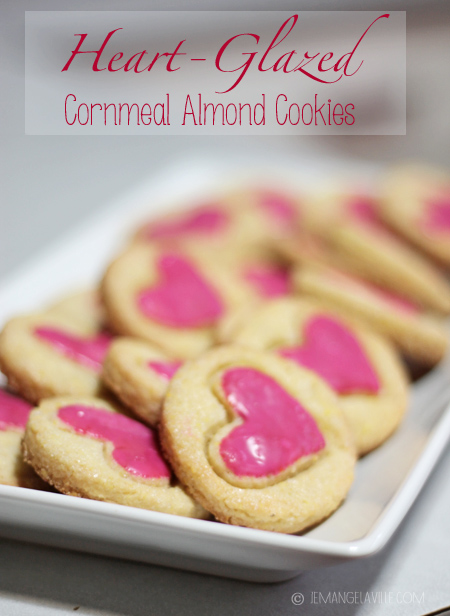 So here's the thing about these cookies. I actually made them last year, fully intending to post them at that time and then this happened and I kind of lost interest in getting a Valentine's Day post together. But this year, I decided that since I had liked the cookies and I had some nice photos, I would go ahead and post it. Early. And then I forgot.
So now, completely in character (procrastination, yay!), the day before valentine's day is when I'm going to post about heart-centric cookies. But it's okay. This cookie could really work for any holiday, even a non-holiday. First of all, the hearts don't need to be pink or red. How about purple hearts? Black hearts? White hearts for an anniversary celebration.
And also, who says you have to use a heart shaped cookie cutter at all? The technique will work with any small cookie cutter – four leaf clovers, a fleur de lis, a pumpkin. Really, any not too complicated shape that you could easily fill in with glaze would be perfect.
When I made mine, I liked a cleaner look so I used a slightly smaller round cookie cutter . . . → Read More: Valentine's Day Baking: Heart-Glazed Cornmeal Almond Cookies