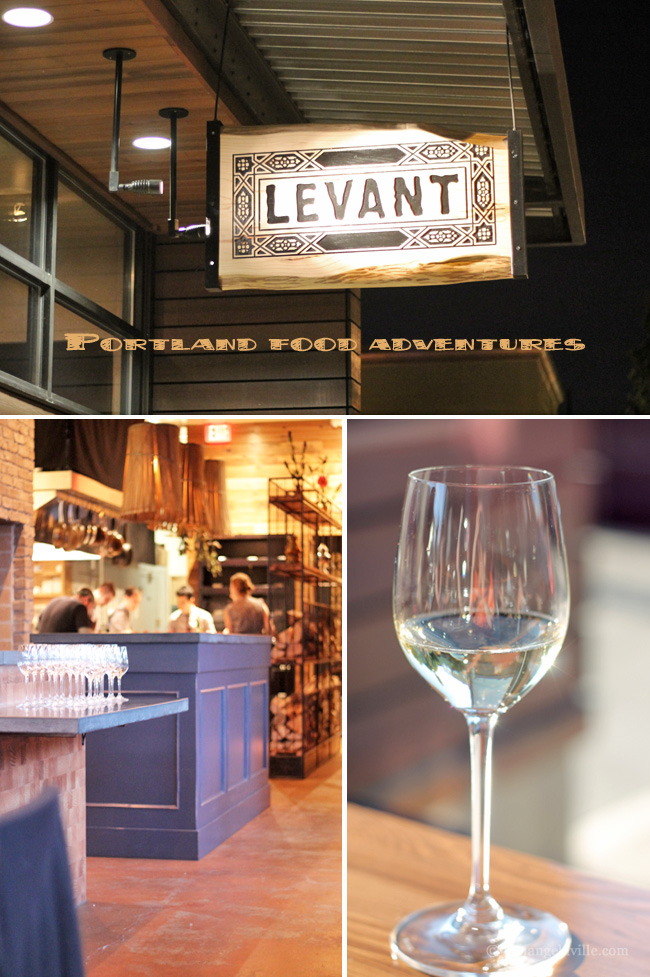 Monday evening we went to the Portland Food Adventure's dinner at Levant. Have you ever gone to one of these? If not, you really should. There's at least five courses and the chef (in this case, Scott Snyder), will tell you about the food you're eating, the restaurant, and their favorite places to eat in Portland. And at the end of the night, you get gift cards to those places! It's a pretty sweet deal.
Here are my main thoughts on this event at Levant: there was a lot of sun, the food was amazing, there were multiple dessert courses. Win! Unlike the equally delicious Gruner meal, everything Monday night was plated separately and while it maybe took a bit longer that way, the plates were just stunning. The menu is listed below and then my photos follow.
I think if I had to pick a favorite course (and I really liked them all), I'd have to go with the cheese and bread course because, well, it's cheese. And bread.
Passed Canapes and The Phoenician (cocktail).
First Course: Spot Prawn Crudo, Preserved Lemon & Arak Sorbet, Pickled Chili, Mint Oil.
Wine: Getariako Txakolina, Ameztoi, Hondaribbi Zuri 2012.
Second . . . → Read More: Portland Food Adventures: Levant