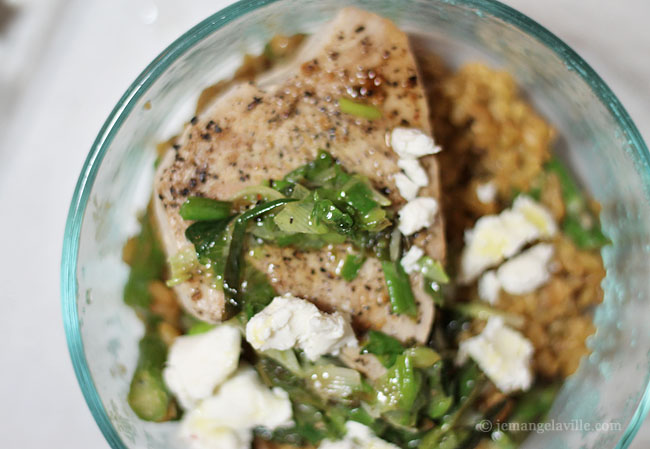 Recently, Freekehlicious offered to send me some Freekeh from to try, which was very exciting, as I had heard of the grain before and had wanted to experiment with it for awhile.
So, what is freekeh, you ask? Well, freekeh is a grain that I think looks a little like spelt. "Young roasted green wheat is harvested while still young and green, then parched, roasted and dried. The process captures and retains the grains at the state of peak taste and nutrition." And besides that, it's just a really tasty whole grain and a healthier replacement for rice (or even pasta).
The cooking time is about what you would expect — 20-30 minutes. For the sake of experiment, I tried soaking it for 8 hours, while I was as work, before cooking and was able to then cook it in about 10 minutes (this was the cracked freekeh, but I'm sure that would work with the whole grain freekeh as well).
When looking for inspiration for freekeh, I turned to one of the cookbooks that I usually look to first when I need some ideas on what to do with . . . → Read More: Freekeh with Green Onion Sauce, Toasted Walnuts, Asparagus and Tuna + a Giveaway