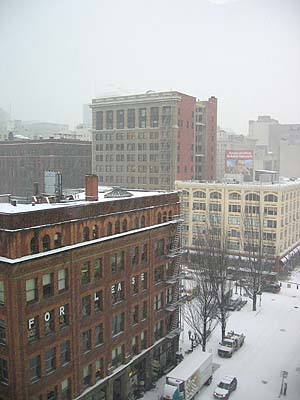 I had no idea that it was supposed to snow today, Neither, apparently, did Trimet. It started out as a nice walk in the snow at 7:20 AM, down to the bus stop at 34th & Hawthorne.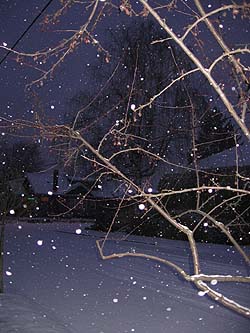 Once there, I only had to wait about 5 minutes before a bus came. It was packed but I got a spot right in the front, standing just a hair behind the yellow line. Good for me but bad for everyone at stops past 30th, as we had no room and he didn't make any other stops.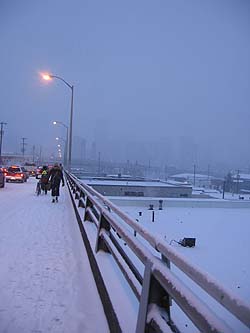 Once we hit Madison though, it was all backup and no bus lane. So, I decided to get off at Grand and walk the rest of the way into work. So did a lot of other people. I even beat the bus across the bridge by walking it.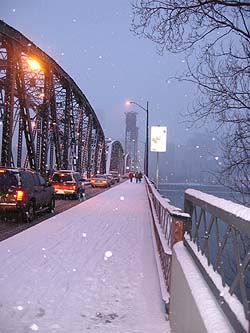 Got to work at 8:20 so it took me about 60 minutes. It usually takes 30 minutes so not too bad.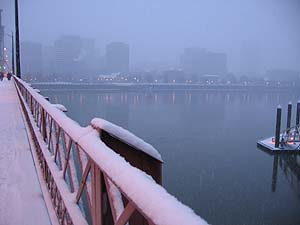 Another bridge picture.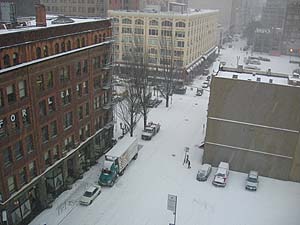 View from my office window.
Around 11:10 I decide to go out and forage for lunch, walk around and take a . . . → Read More: S is for Snow — The N-O-W is for Now