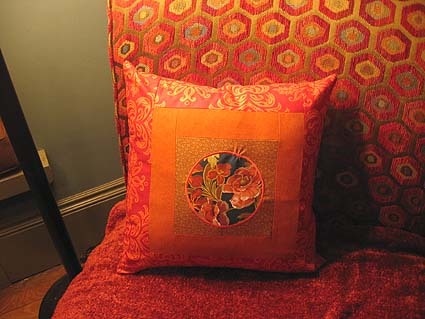 Holy crap! Look at the pillow I just made. I can't believe it mostly turned out. I even finished it early in class tonight. I only messed up one little part of my satin stitch — it got a little puckery. But just in one small spot. The rest looks nice.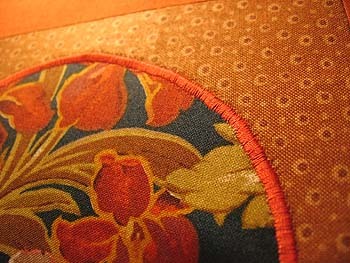 It was pieced together with ten pieces on the front and two pieces on the back. It even has a zipper back there. Hooray!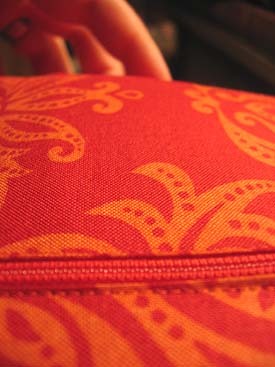 If that wasn't enough excitement for one night, I also finished making the cupcakes to bring into a work party tomorrow. They are Strawberry Marscapone Cupcakes. I was very skeptical of using a box of mix in this recipe, but it really works. I was kind of a cake snob (okay, fine, I still am) but I cannot recommend this recipe enough if you need a bunch of tasty cupcakes relatively quickly. I was really impressed with the end result — so was jwa and he's even more cake snobby than I am!
This makes around 20-ish cupcakes and they are very soft, delicate and delicious.
Sorry! No pictures of the making. Just the finished product…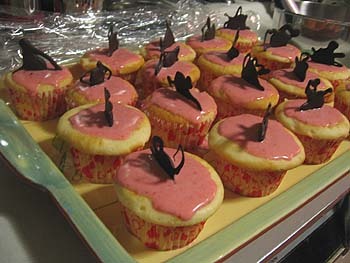 Strawberry Marscapone . . . → Read More: Throw Pillow and Strawberry Marscapone Cupcakes!