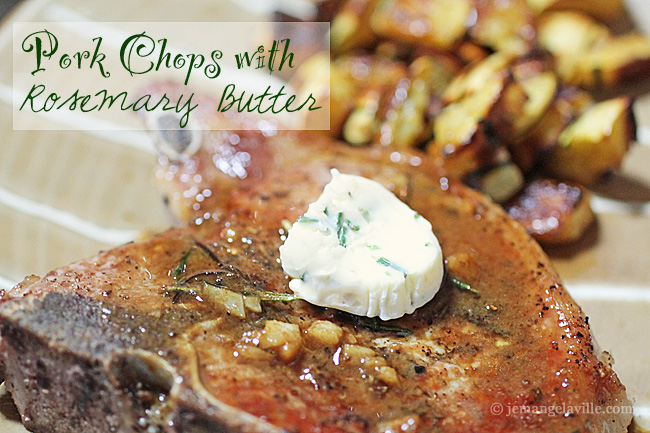 This week's French Fridays with Dorie was originally Veal Chops with Rosemary Butter, but I decided to use pork instead for something I like to call: "Pork Chops with Rosemary Butter." If you want the original recipe, it is online here: Veal Chops with Rosemary Butter.
Now that we've got that intro out of the way, I'd also like to add that I am extremely excited for the International Food Bloggers Conference next week in Seattle and meeting up with a bunch of FFwD people there (as well as seeing Dorie Greenspan, who is the keynote speaker at the conference)! Here's my post about the one I attended last year in Portland. As you can see, I'm expecting this year to be just as delicious.
But back to FFwD: Aside from the pork for veal swap, I stuck mostly to the recipe, we did have some roasted delicate squash (from our garden) on the side. All in all, a pretty wonderful Thursday night dinner by any standards!
My photos are below and a link to everyone's posts are here.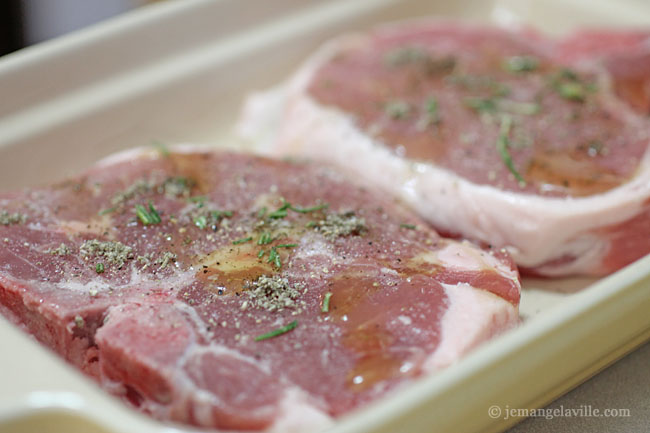 FFwD: Pork Chops with Rosemary Butter, plus Delicate Squash with Maple & Dijon