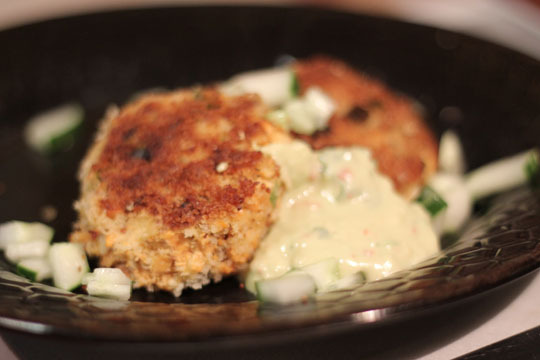 On the last shipment from Copper River Salmon, I got a package filled with smoked and canned salmon goodies. Such a nice way to end my time on the Fresh Catch Crew! The canned salmon was the last to be used and here's what I did: Salmon Cakes.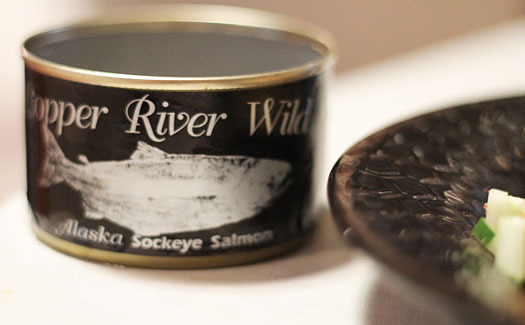 So easy to make, something like this is perfect for a weeknight dinner! And if you do have an avocado, I recommend making the sauce too. Very zippy and creamy. Unfortunately, my avocado was extremely pale, so the photos don't really do the sauce justice. You'll just have to trust me. It was delicious and very avocado-y. Also, this could certainly be made with leftover, cooked salmon if you had some.
I also find that there's no definitive recipe for meals like this — a can of salmon (5oz? 7oz? doesn't really matter!), an egg, diced onion, bell pepper, maybe chopped olives, salt, pepper, whatever and then bread crumbs until it's the right consistency. This is a great type of recipe to experiment with, so have fun!
Copper River Salmon Cakes with Spicy Avocado Sauce
Adapted from a recipe . . . → Read More: Copper River Salmon Cakes with Spicy Avocado Sauce