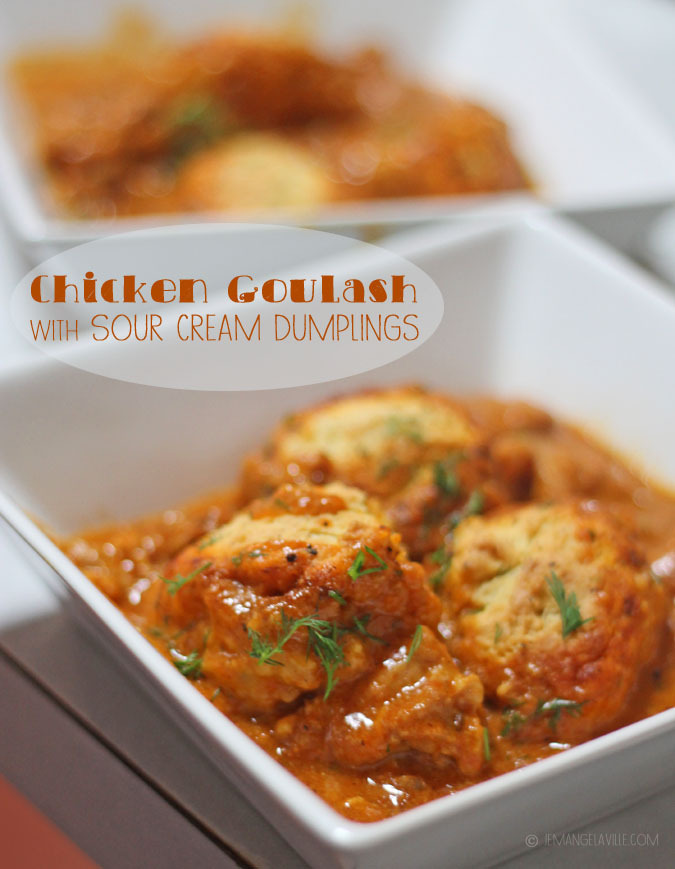 This is the blog post where I announce a triumphant return to blogging on the regular.
Really. This time I mean it. And what better way to start mid-January 2018, than with a recipe for a smoky and delicious chicken goulash? This dish originally comes from Food and Wine Magazine but I've played around with it a bit and finally landed on this version. It's a meal I make at least three or four times throughout the fall and winter. I think it's best if you can make the goulash earlier in the day, then store it in the fridge for a few hours to let all the flavors meld together and get awesome.
If you don't have time to do that, no problem, just make the dumplings after you get the broth into your pot and it will still be mighty flavorful. The orange brightens up the earthiness a bit and plays very well with the smoked paprika.
Some of the ingredients are divided and used for different parts of the recipe (half the sour cream for the dumplings, the other half with the chicken; some of the butter in the pan, most . . . → Read More: Winter Cooking: Chicken Goulash with Sour Cream Dumplings