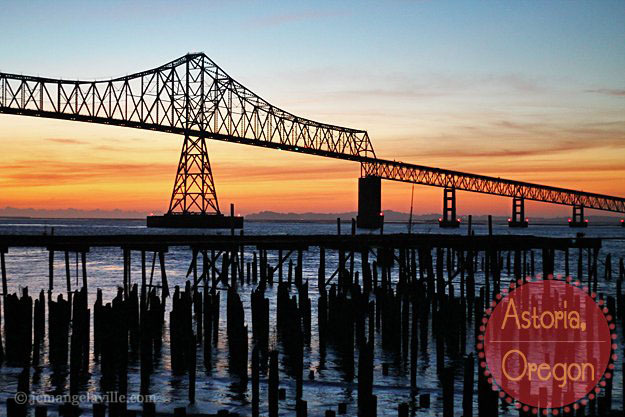 I'm a big fan of Astoria, Oregon.
I'm not sure why exactly. Well, I did get married there, so I'm sure that has something to do with it, but the reason we even picked Astoria in the first place is that it's just a cool little town. It's a bit rough around the edges (although, less so since cruise ships dock there now) but it's still very quirky. Beautiful. Strange. And sometimes even sunny. Okay. I guess that's why.
On this recent trip, we rediscovered a restaurant that we both thought we didn't like very much and tried a new one that we liked right away.
Baked Alaska
#1 12th Street
Astoria, OR 97103
So yeah, Baked Alaska. We actually first tried it a number of years ago, when we were looking for catering options and had a very disappointing lunch there. We gave it another try this last time we were in town (after not setting foot in the place for about five years) and hey, it was solidly good meal.
We started with calamari, because I have a calamari clause built in to all my dining out activities, and it came with an awesome . . . → Read More: Walking Around & Eating Things in Astoria, Oregon