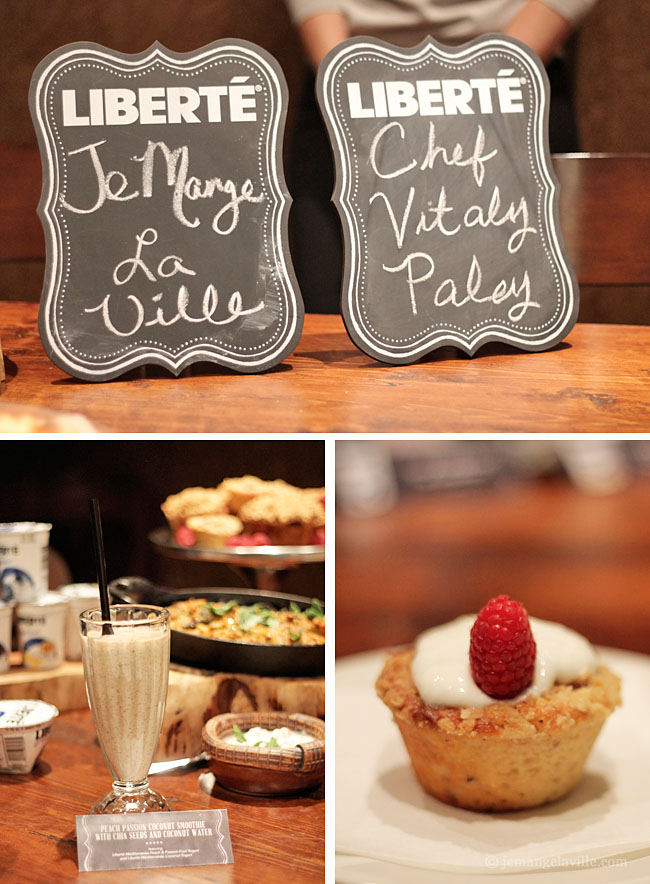 A Yogurt Adventure: A few weeks ago I was invited to a yogurt tasting with Liberté Yogurt and Chef Vitaly Paley at his restaurant, Imperial. I jumped at the chance, as we had just had an amazing meal at Paley's Place and this sounded like a very fun event. Also, if there's one thing I've learned from having a food blog — if someone offers you a free tasting — you go! This is an even more obvious decision when:
1. it's a food you enjoy, and
2. it's at a restaurant/with a chef you are a fan of. So, done and done.
From the press release:
James Beard Award-winning Portland chef and restaurateur Vitaly Paley is partnering with Liberté yogurt to introduce the yogurt to the market and create a variety of unique food pairings, combining the yogurt with his taste for local fare. Chef Paley's appreciation for regional Pacific Northwest flavors and ever-evolving interest in distinctive food pairs well with Liberté's dedication to clean flavor and pure taste.
Liberté uses a blend of cultures = to create two smooth, creamy varieties and several delicious flavors. Méditerranée is Liberté's signature, whole-milk . . . → Read More: Portland Yogurt Tasting with Liberté, Chef Vitaly Paley, and Bananas Foster Parfait