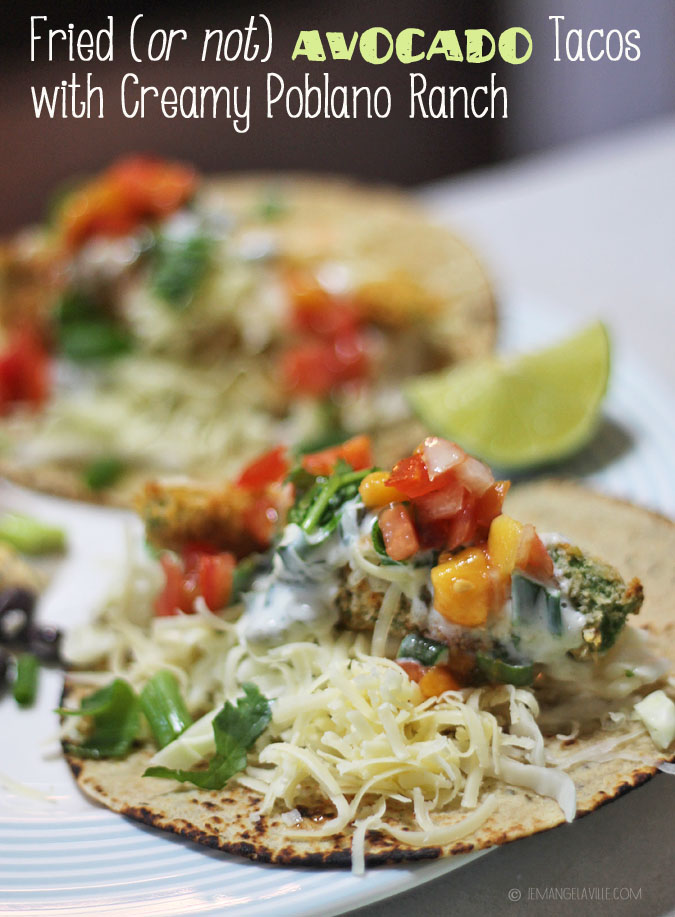 If you haven't already tried coating avocado with breadcrumbs and then frying, what exactly have you spent your life doing?
It's okay. You can start now. Using this preparation, the outside gets delightfully crunchy and inside, the avocado is all ripe and creamy. But, if you'd rather not fry, you can achieve pretty much the same results by baking the coated avocado wedges in the oven.
This recipe produces wonderful summer tacos–little avocado wedges on a tasty refried beans pillow. Garnished with shredded cabbage and cheese, as well as salsa, you really can't go wrong here. Plus, if you prepare the Poblano Ranch Dressing too, you'll make it better!
I've made these tacos both ways; frying in peanut oil and baking in the oven. I found that the frying leads to a bit more of a uniform and golden crispiness, but rotating the avocado wedges in the oven did a fairly good job of even browning as well.
Since avocados can be bland, the key to maximum tastiness is to season the flour well and also to hit the finished avocado wedges with a sprinkle of kosher salt.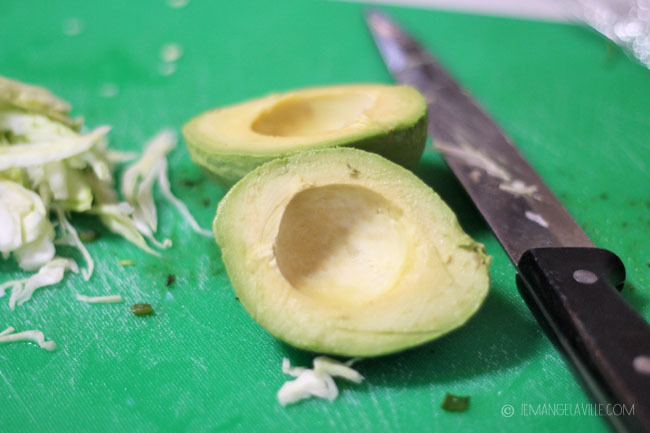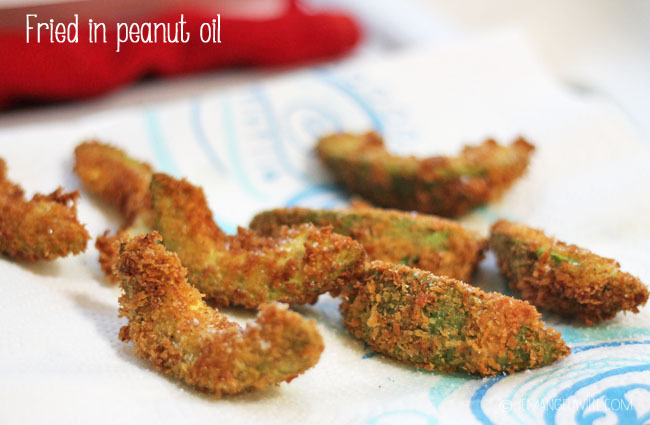 . . . → Read More: Fried (or not) Avocado Tacos with Creamy Poblano Ranch