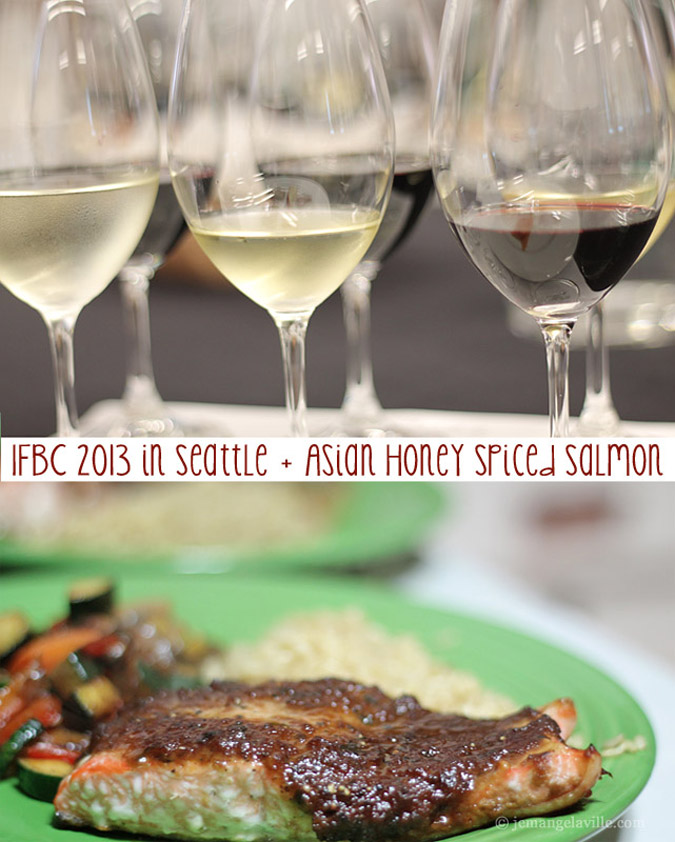 For my last International Food Bloggers Conference post, I'd like to talk about Chateau Ste. Michelle winery in Woodinville, WA.
There was an optional trip on Thursday, before the conference started, to visit the winery and taste some wines. It was a lot of fun and everyone was treated to a tour, wine samples, and accompanying food pairings. But one of the best surprises of the event, was that each attendee was presented with a complimentary copy of Chateau Ste. Michelle Culinary Director John Sarich's cookbook, Chef in the Vineyard: Fresh & Simple Recipes from Great Wine Estates to take home. I've already made one recipe from it (my adaption posted below).
In addition, John Sarich of Chateau Ste. Michelle also presented a session at the conference: Food & Wine – practical advice for pairing wine and food, from classic pairings to unexpected surprises.
I attended that (part of a wine tasting double-header along with Wine & Writing: Live Blogging – An Exercise in Writing with Bordeaux Wines right before). During this Chateau Ste. Michelle presentation, I learned a couple of interesting things:
1. Old world grapes . . . → Read More: IFBC 2013 in Seattle, Chateau Ste. Michelle + Asian Honey Spiced Salmon