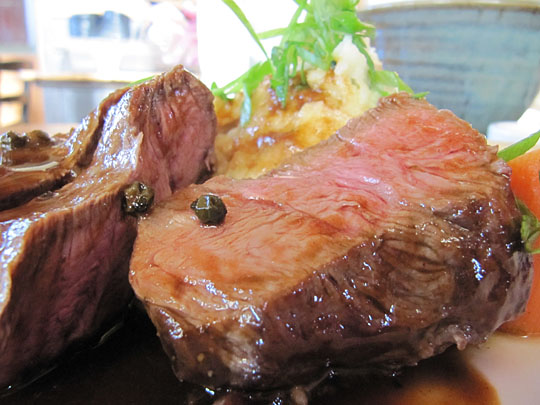 The Irish Table
1235 S Hemlock
Cannon Beach, OR 97110
This place is quickly becoming one of our favorite restaurants on the Oregon Coast. We've been twice in the last six months and honestly, I would be okay sneaking another two dinners in before the end of the year. Definitely okay with that. They're located in the back of Sleepy Monk Coffee Roasters and it's actually pretty perfect — there for coffee drinks in the AM and back for dinner in the PM.
On this trip we were there right after they opened at 5:30 and pretty much all of the small tables were already taken. We were offered spaces at the communal table in back or one of the smaller tables up front. We chose to sit up front which was very nice with a breeze coming in through the front door and some space in which to spread out a bit.
Here are some photos from our meal. I usually make a habit of taking a picture of the menu when we eat out, so that if I post about it, I remember exactly what we ate. I forgot to do this at the . . . → Read More: The Irish Table in Cannon Beach, OR