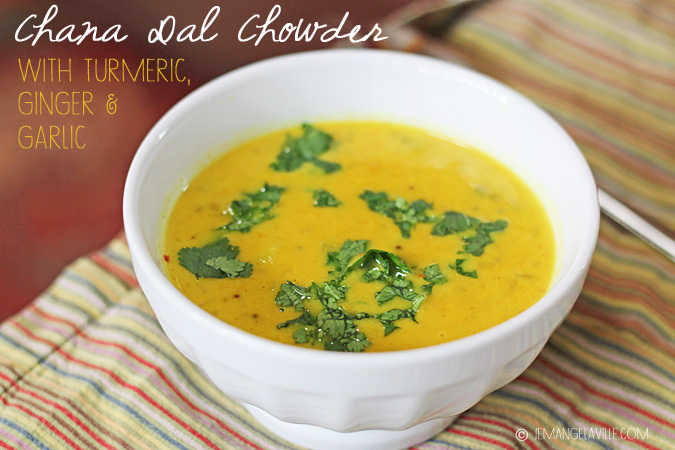 Well, hello there! I accidentally ended up taking about a year off from my blog. I'm not sure why, I just needed a break maybe? But, now I am back and I'm hoping to start blogging regularly again. Starting with this recipe: Chana Dal Chowder.
This came about when my husband had a cold and I was starting to get it as well. So, I went straight to the idea of making a soup and then of course, my thoughts also turned to turmeric. And then ginger and garlic (of course, garlic). And also, I had a bag of chana dal beans in the cabinet.
This is a little bit spicy and definitely flavorful and will make you feel better (even if you aren't under the weather). Add some naan on the side and it's a great lunch or dinner. The recipe is also scalable, as I've made it as listed here and also a double batch very easily.
You can also make this vegetarian by using vegetable broth (low sodium) instead of lamb broth or use the easier to find chicken broth. And also, if you just have lentils on hand, . . . → Read More: Chana Dal Chowder with Turmeric, Ginger and Garlic