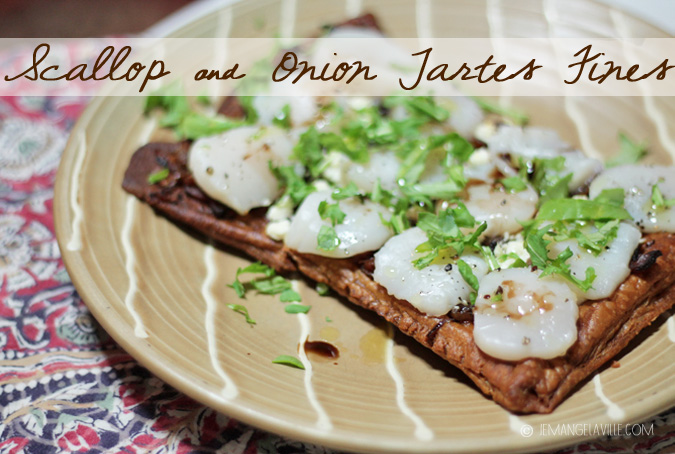 Well, this French Fridays with Dorie was a little different — but in a really good way. I didn't quite know what to expect but it seemed sort of like a scallop pizza to me. And what does pizza need? A little cheese. I know some people do not like to mix cheese with seafood but — I am not one of those people.
I also decided to add a little color to the top, by way of some chopped arugula leaves. The pop of green was exactly what was missing, I thought, plus the peppery greens added a nice contrast to the buttery scallops.
This recipe is also easily halved for two people – just cut the puff pastry dough in half, roll that out a bit, and save the remaining dough in the refrigerator for another use. And really, who can't find something to do with a little puff pastry dough?
You can of course, find the original (and no doubt superior) recipe in the cookbook, Around my French Table by Dorie Greenspan. Check out how the whole FFwD group did this week – here's a link to . . . → Read More: FFwD: Scallop and Onion Tartes Fines