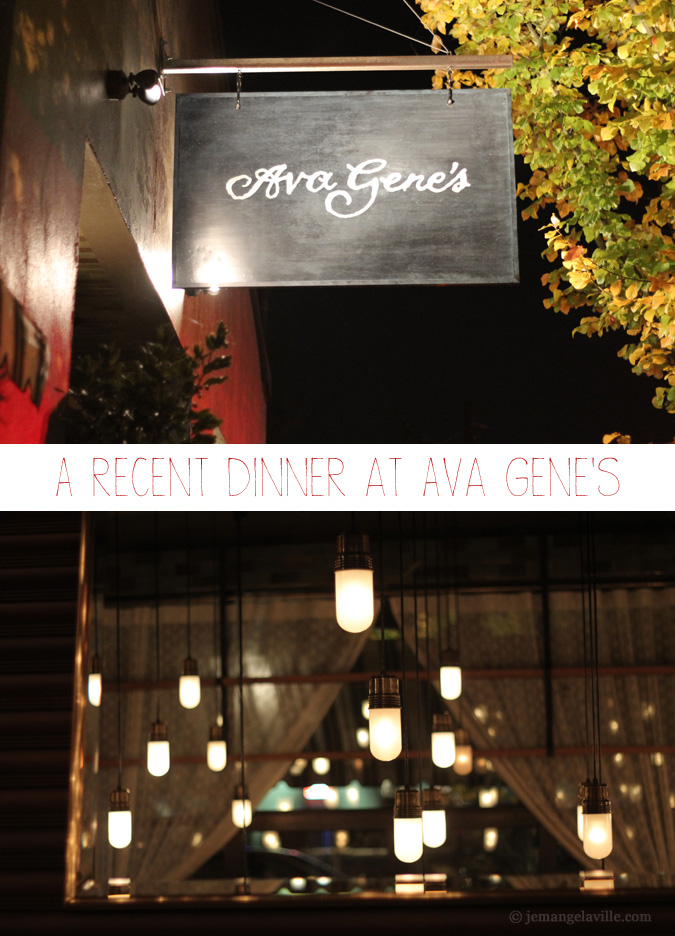 Ava Gene's
3377 SE Division Street
Portland, OR 97202
So, Ava Gene's has been open about a year, which means it's right on schedule for us to have tried it for the first time. Hint: my husband and I are not really timely. The restaurant has even gotten national mentions, like when Bon Appétit magazine named it the "#5 Best New Restaurant in America 2013." And honestly, when we went, I was all ready to think it was over-hyped, but…damn!
I'm not going to go so far as to say that it's I think it's the best restaurant in Portland (because, I'm not really sure what restaurant I think is that), but I will say that we had an amazing meal and that I really enjoyed everything that we tried. It was also very easy to share plates — in fact, it seemed like most tables around us were employing that strategy as well.
The menu is organized into sections: Salumi & Formaggi (cured meat and cheese), Fritti (fried items), Pane (bread – think bruschetta-type plates), Giardini (Salads/vegetables), Primi (the pasta course), and Secondi (the meat course). There are also sides and desserts, . . . → Read More: A Lot of Meat, Cheese, Vegetables, and Pasta at Ava Gene's — Oh, and the Bean Topped Bread