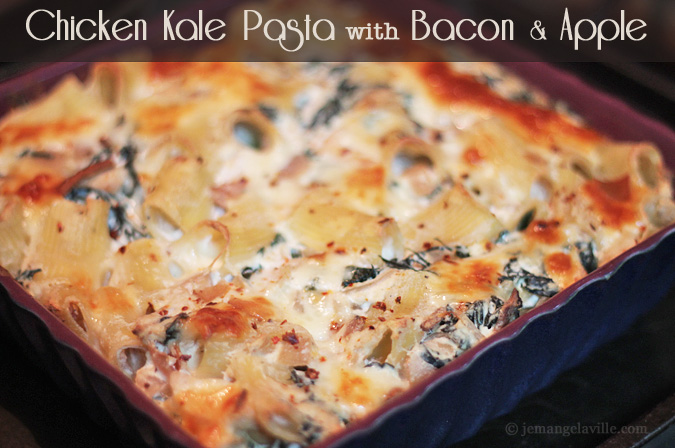 Kale, like brussels sprouts, fish sauce, and swiss chard, is an ingredient that I discovered that I liked later rather than sooner. I don't even think I started with the now ubiquitous kale chips — I think it was maybe braised kale at a restaurant, and only about three years ago.
Did you know October 2nd is (possibly) National Kale Day? I think that it's not quite an official thing yet, so let's all try to make it happen! Until then, I'm just going to pretend that Wednesday IS National Kale Day and celebrate with this kale post.
This casserole is hearty and comforting, just want you want on a cold, windy day that we've been having a lot of here in Portland lately. jwa thought it needed a bit more spice, but I thought it worked nicely just as is – creamy, a little bacony-y, and of course, kale-y. People who think it needs some extra spicy heat can always add their own hot sauce.
This would also be extremely easy to make vegetarian — just omit the chicken and bacon. But then, you probably could have figured that out on . . . → Read More: National Kale Day: Chicken Kale Pasta (Casserole) with Apple & Bacon