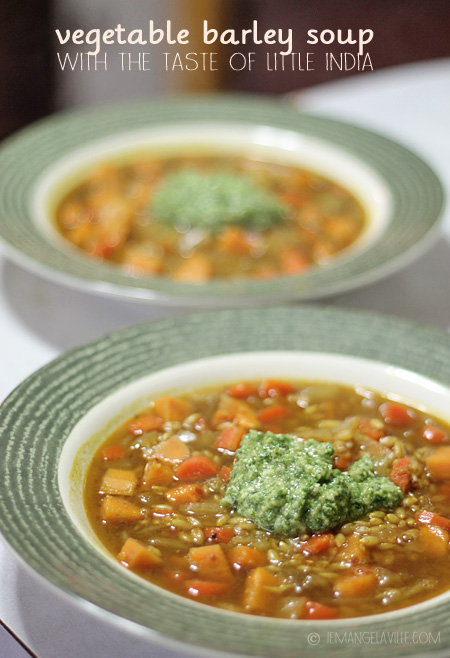 This, like all of the French Fridays with Dorie Indian-influenced recipes this was good, but I wanted a little more…something. It was a very nice rainy, cold weather meal though. The only substitutions I made were hul-less barley for the pearl barley and a sweet potato for the parsnip – only because these were the ingredients I had and I didn't want to go out and get pearl barley and a parsnip. Lazy.
The recipe for the soup can be found online here at the Chicago Tribune.
I decided to give mine a little more ooomph. One of my favorite French soups are the ones with a pistou on top – so that's what I did here. The verdict: it was really good. We ate the rest of the pistou with some crackers (which is how most pistou/pesto leftovers come to their end here).
Here's a link to everyone's vegetable barley soups this week. And the Cilantro Pistou recipe is below.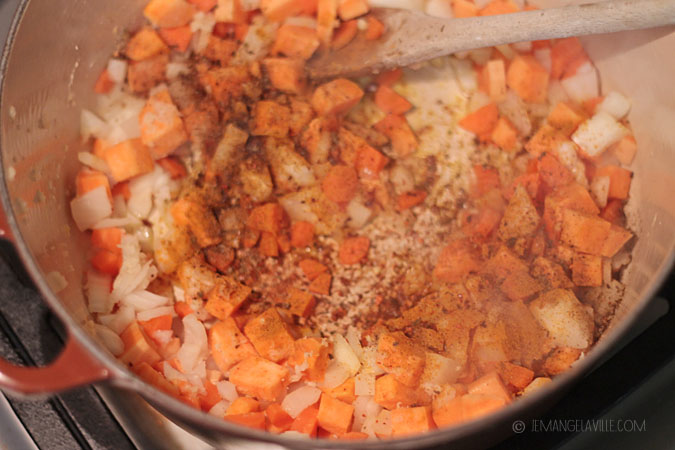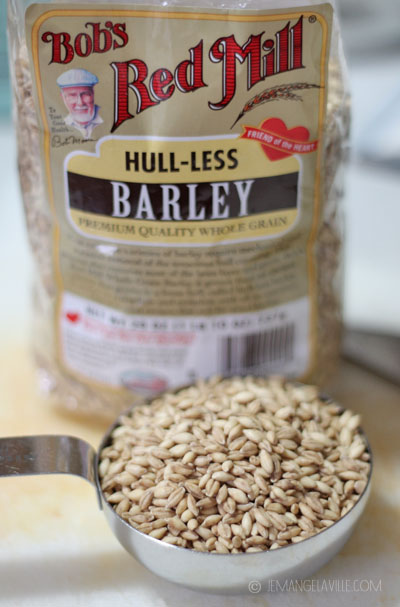 FFwD: Vegetable Barley Soup with the Taste of Little India, with Cilantro Pistou