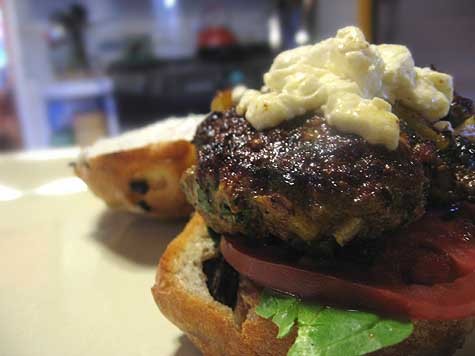 Memorial Day Weekend. Portland. Sunny. 70+ degrees. No rain. Really, no rain. What to do? Make lamb burgers!
Wow, these were good. Juicy and flavorful. The recipe is very easy to halve and make just two burgers (what I did). I found some kalamata ciabatta rolls at New Seasons which worked perfectly with these burgers.
Middle Eastern Lamb Burgers
Adapted from a recipe in Everyday with Rachael Ray
1 1/2 pounds ground lamb
1/4 cup chopped cilantro (you could sub flat-leaf parsley)
1 tbsp ground coriander
1 tbsp ground cumin
1 tsp turmeric
3/4 tsp salt
1/4 tsp pepper
1/4 tsp ground cinnamon
1 tbsp olive oil
1/2 cup low fat, plain yogurt, mixed with 1 clove crushed garlic and 1/2 a grated English cucumber
4 crusty kalamata olive rolls, split
spinach leaves
1/2 cup feta cheese
1 tomato, sliced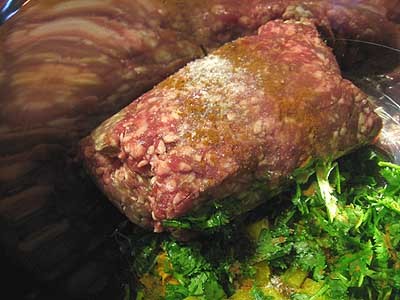 In a large bowl, combine the lamb, cilantro, coriander, cumin, turmeric, cinnamon, salt and pepper. Form into 4 patties.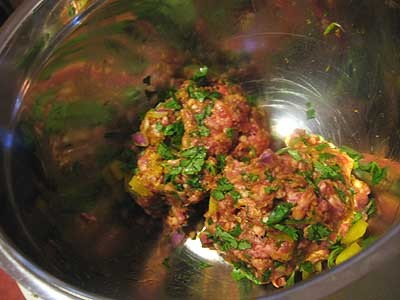 In a grill pan, set over medium-high heat, toast the rolls, set aside. In the same pan, heat 1 teaspoon olive oil and brush it onto the pan's surface.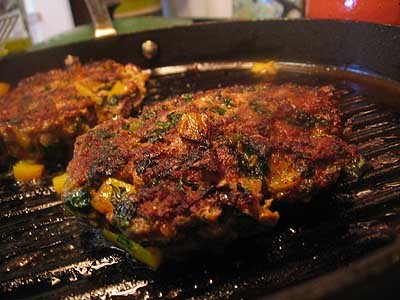 Add the burgers and cook, turning once, for 5 minutes each side for medium-rare.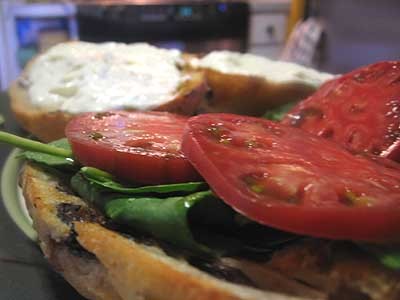 After . . . → Read More: Middle Eastern Lamb Burgers