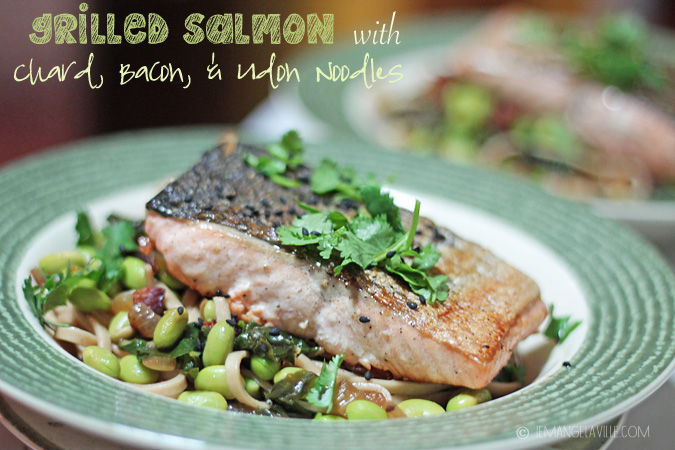 One of my most favorite restaurants on the Oregon Coast is Local Ocean in Newport*. And whenever we go there, even though I know I should order something new, I get the Grilled Halibut with Swiss chard, edamame, bacon, udon noodles, ponzu sauce – because it's so good that I just can't bring myself to order anything else.
Recently, I recreated it at home, using salmon instead of halibut and I think it turned out great. The thing with salmon is that you can get a nice crispy skin that just adds to the deliciousness of this plate.
Timing can be a little tricky, but if you're up for it, after you cook the bacon, just get three burners going on the stove at once and you can get it all done about the same time. Or just set the noodles, chard, ponzu, and edamame aside with some foil while you cook the salmon. That works fine too!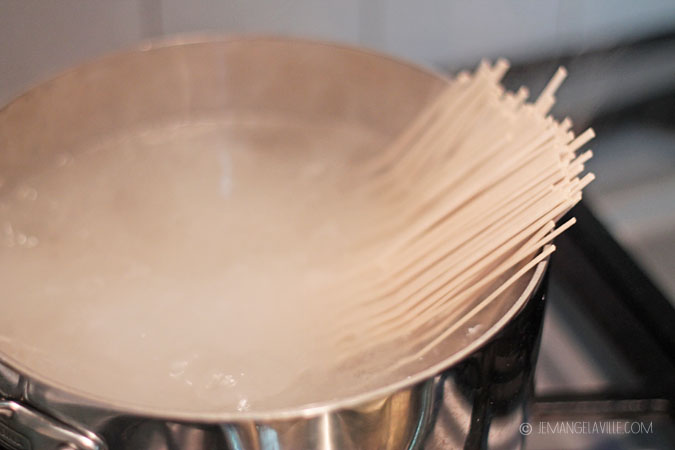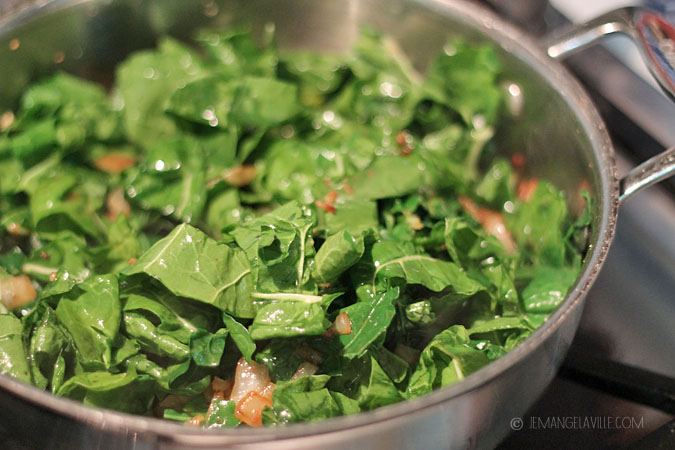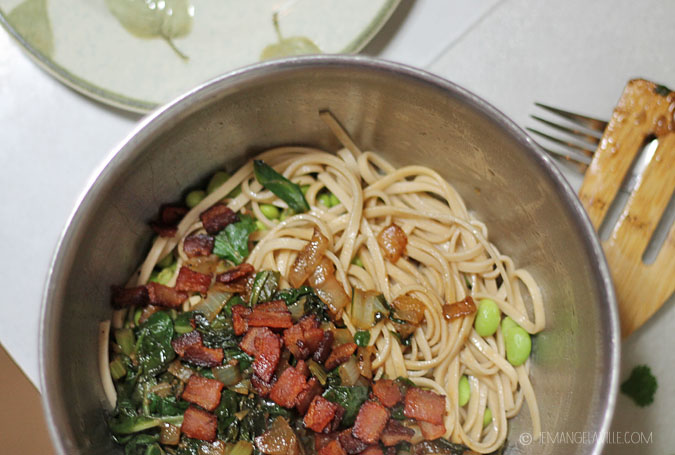 Grilled Salmon with Chard, Bacon, & Udon Noodles