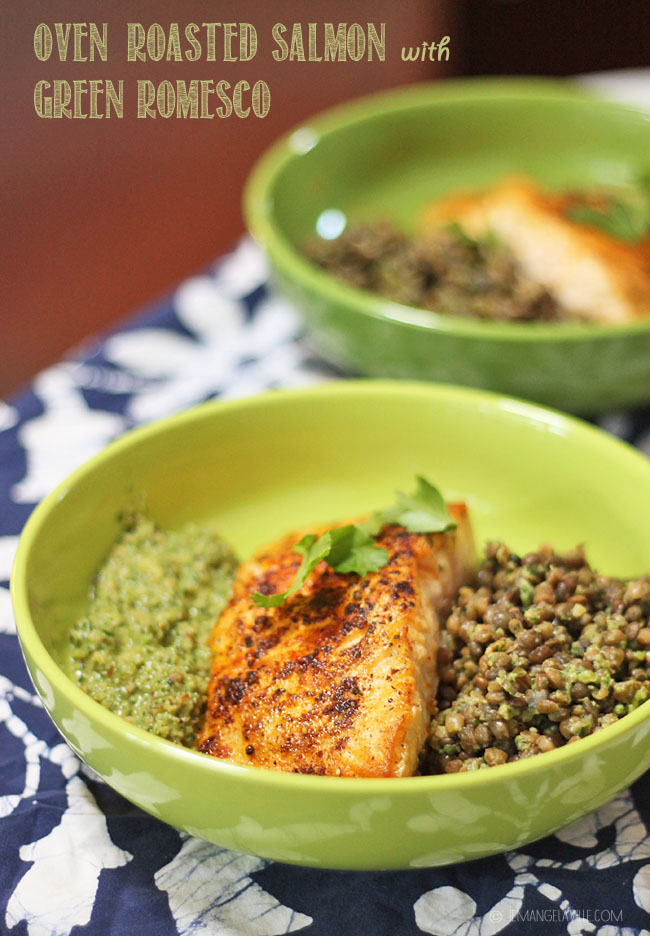 Romesco, a Spanish pepper and nut-based sauce, is typically made with red bell peppers, producing a bright red and flavorful summery sauce. This version mixes it up a bit with mildly spiced poblano peppers and it's easily one of my most favorite things to do with poblanos. It's also suitably fall-ish, in my opinion.
Besides, no matter the season, what's not to like about roasted peppers, vinegar, garlic, olive oil, and nuts? This romesco recipe is adapted from the cookbook, Grilling for Life by Bobby Flay. But really, I'll let you in on a little secret–you don't have to grill anything if you don't want to. You can of course, but your oven will do all the work quite easily.
Speaking of the oven, the salmon gets a sear in a hot pan, then finishes cooking in that very appliance. When we had this meal, some warm and tender lentils were tossed with a little of the romesco sauce for a great side.
And if you do find yourself with any leftover sauce, it's especially tasty with pasta with some crumbled goat cheese on top.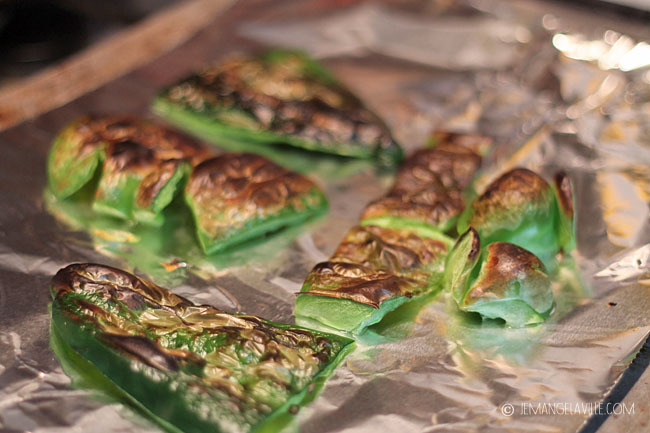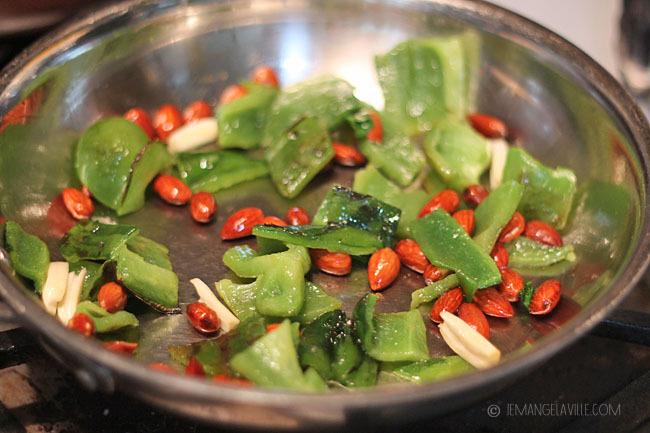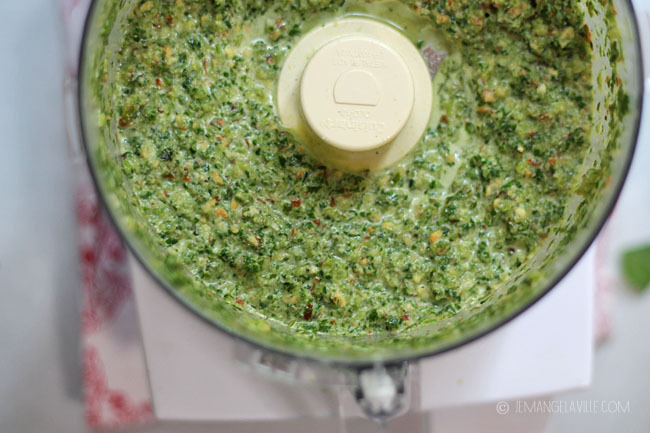 Oven-Roasted Salmon with Green Romesco Sauce