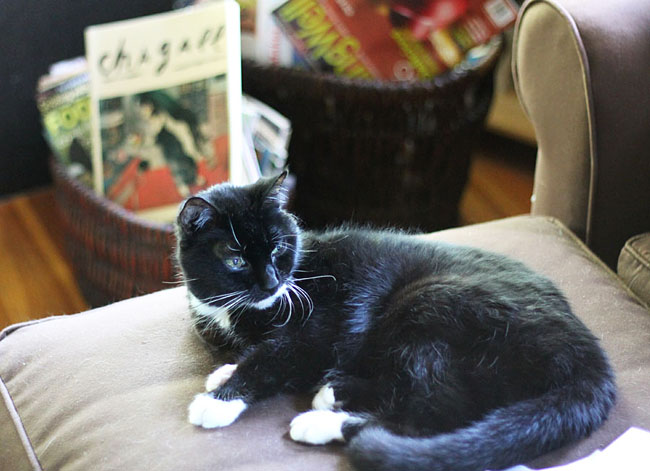 Photo taken August, 2012.
She has an origin story and it goes something like this — my mom and her sister were at a Mexican restaurant in Fargo, ND (later we would learn this was actually Moorhead, MN), over Labor Day weekend in 1992. There were margaritas involved. Some would say multiple margaritas. And there was a pet store next to the Mexican restaurant. Can you see where this is going?
Needless to say, my mom bought (for $5, I think) a cute black and white kitten, intending to bring it home for me as a present. The next day, clearer heads prevailed and the kitten went back. Later that same day, my mom and her sister went to re-get the cat from the pet store. In some versions, the returning and re-procuring of the kitten happens one more time, but I'm not sure that's true. In all versions though, my mom made my aunt go back in the store and do the actual cat re-getting while she hid in the car. I think that's true.
Chelsea
June 1992 – February 10, 2013
She was a well-traveled feline and lived in Chicago, IL, Muncie, IN, Flagstaff, AZ, Menlo Park, CA and finally . . . → Read More: Chelsea