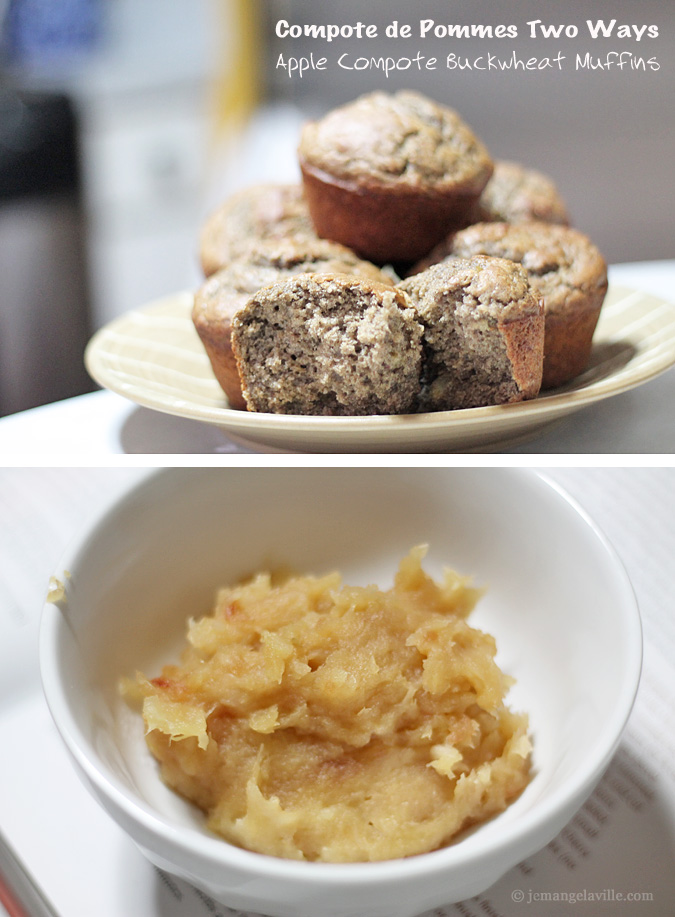 This week's French Fridays with Dorie is Apple Compote Two Ways or as the French would say half of it, Compote de Pommes Two Ways. I made mine the second way — basically I kept cooking it until it was super think. Then added some butter. I was expecting something like dark apple butter, but it was really just more like thick applesauce. And unfortunately, I'm not a huge fan of applesauce. So, I decided to use it to make muffins, which is something I typically do when I have applesauce around.
Notes: I did make a half recipe, so I used three apples. Empire apples to be specific. And, also because I knocked this one and next week's Chestnut and Pear Soup out at the same time, I had a little extra rosemary and put a small sprig in with the apples for the initial cooking time. The half recipe gave me a bit more than a half cup of apple compote.
Here's a link to everyone's apple compote posts and my photos (and the muffin recipe) below.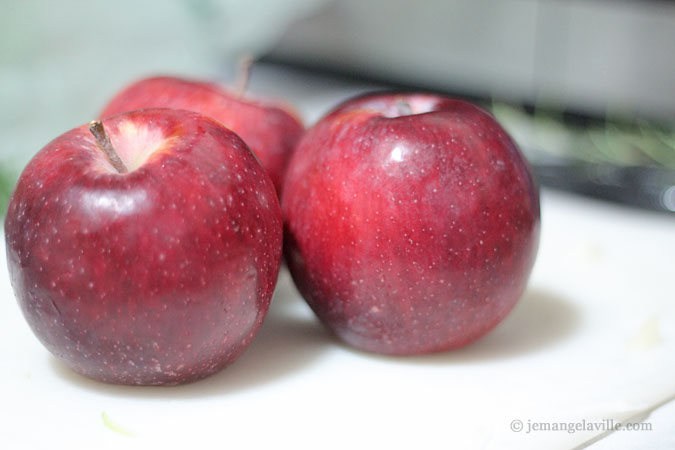 . . . → Read More: FFwD: Compote de Pommes Two Ways and Apple Compote Buckwheat Muffins with Hazelnuts, Raisins, and Molasses