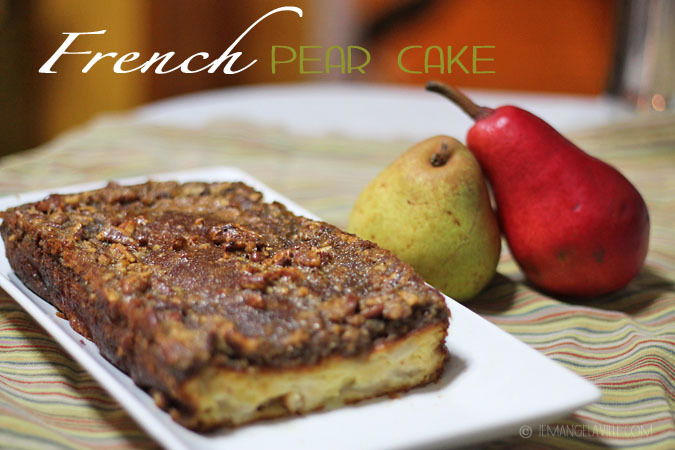 This cake is unlike any other I've made. Well, except for the apple cake that it's based on.
But, here, in this rebooted version, pears replace the apples and pecans replace the walnuts. The pears are peeled and thinly sliced and then mixed into a very light batter. During a second trip into the oven, the brown sugar and pecan topping firms up and turns golden brown, with an almost custardy cake beneath. It's really pretty amazing.
There may seem to be a number of steps, but don't fear, it all comes together very easily and the only special gadgets you need are a cake pan and a couple of spatulas. So give this fall dessert a try!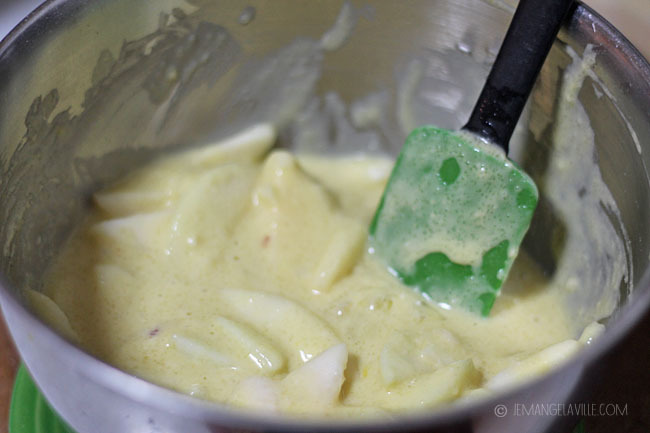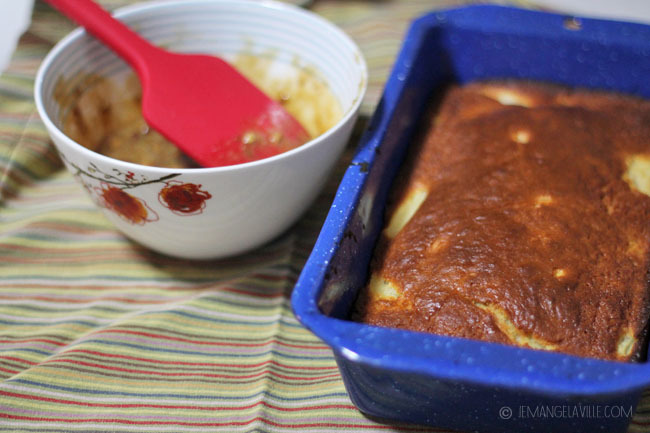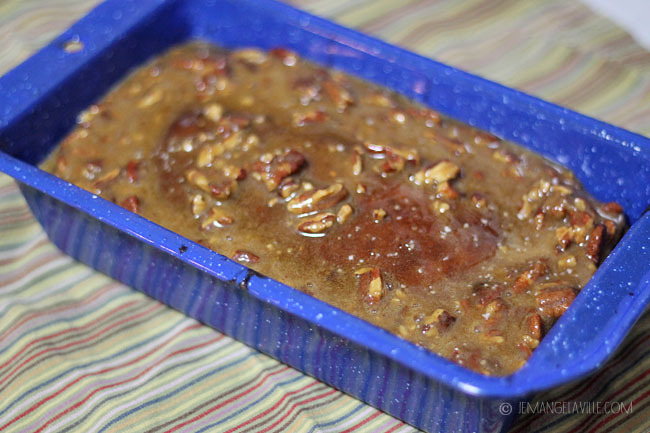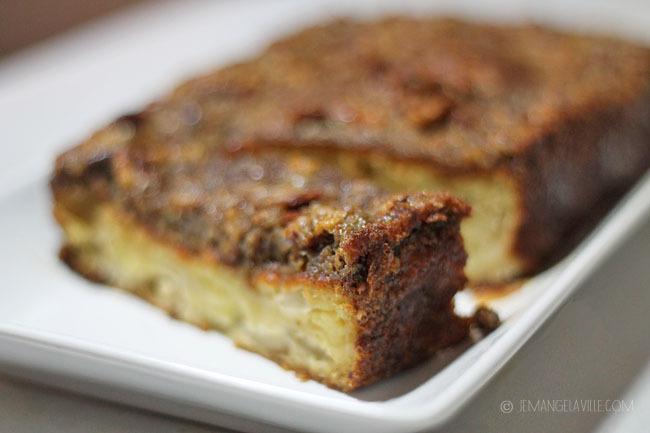 French Pear Cake
About 8 servings; Adapted from the Apple Lady Apple Cake in the Paris Cookbook by Patricia Wells
Cake
1/2 cup all-purpose flour
1/3 cup sugar
1 tbsp baking powder
1/4 tsp kosher salt
1/2 tsp pure vanilla extract
2 large eggs, lightly beaten
2 tbsp vegetable oil
1/3 cup 1% or 2% milk
3 large pears, cored, peeled, and sliced into thin wedges — I used 2 Anjou and 1 Starkrimson
Topping
1/3 packed . . . → Read More: The Perfect Fall Dessert: French Pear Cake