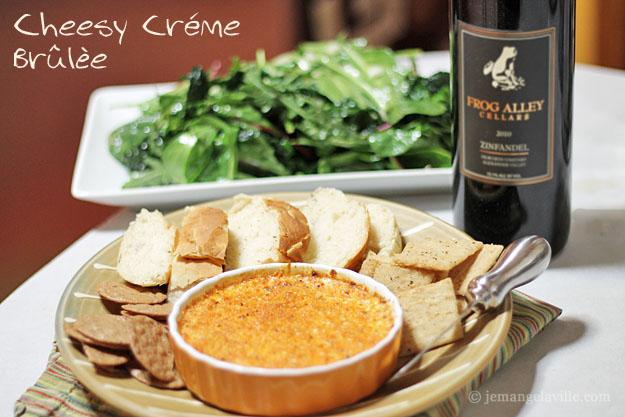 I had every intention of skipping this week's French Fridays with Dorie because I didn't think I'd have enough time to make it. Then I checked the schedule and saw that it was Cheesy Crème Brûlée and well, I found myself heading right to the store to pick up supplies.
I love crème brûlée and I love cheese, so this was quite the alluring combination for me. But, because it is all cheesy and creamy, I did opt to only make about a third of the recipe. This was roughly one egg yolk, 3/4 cup half and half (which I subbed for the whole milk and cream to make it a bit easier) and about 1.7 oz of cheese (a mix of Parmesan and cheddar). I used a very short, wide crème brûlée dish and it ended up being the perfect size to share.
Other changes I made: I added about 1/2 tsp of Dijon mustard to the custard and for the topping cheese, I mixed in a little smoked paprika and more freshly ground black pepper.
I had some troubles getting mine to set at such a low oven temperature (mostly due to . . . → Read More: FFwD: Cheesy Crème Brûlée