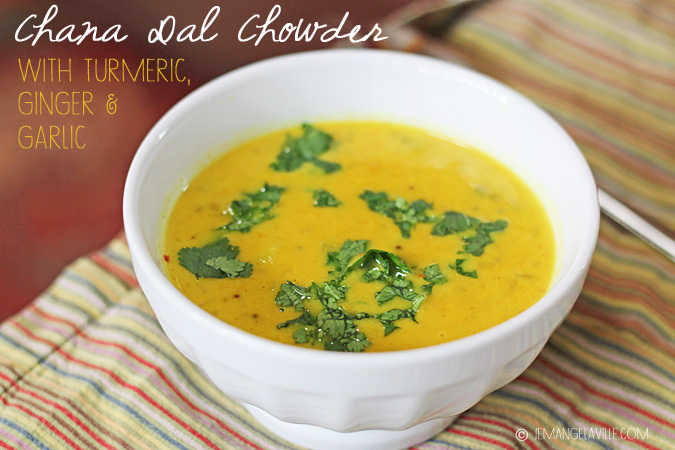 Feeling a little meh? Forget the chicken noodle soup, this is what you want when you're craving a big bowl of comfort!
This is a meal for chilly days or sleepy evenings when you're not quite sure if you're catching a cold or if you just need to recharge. It's thick and hearty and satisfying in a way you'd expect a chowder to be but with only a small amount of cream.
Chana dal beans* are a type of split chickpea (a Dezi chickpea to be precise) that sort of resembles a yellow split pea in appearance. They are very high in fiber and typically used in traditional Indian cooking. And once you stock your kitchen with a bag or two of these small and sunny yellow legumes, you will find that you will want to use them in all kinds of things—soups, stews, even hummus.
That said, you can also use the same amount of plain ol' brown lentils in this chowder instead. And if you want to swap the broth for diet or convenience, go ahead and use a vegetable or a chicken one.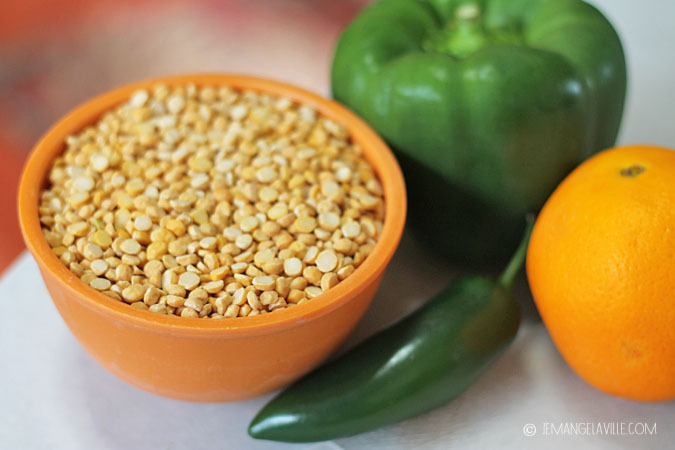 . . . → Read More: Chana Dal Chowder with Turmeric, Ginger and Garlic