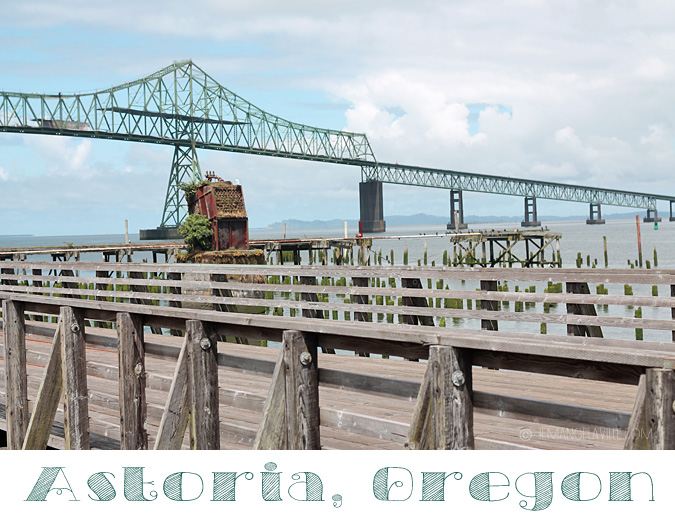 Continuing my whole summer of laziness theme, here are some photos from our trip at the end of last month to Astoria, Oregon. We stayed at the Commodore Hotel, ate and drank at Buoy Beer and the Blue Scorcher Bakery, went to Fort Stevens State Park, and spent a couple of nights at the Voodoo Room.
An excellent weekend trip, even if the weather didn't cooperate until the day we left.
Commodore Hotel
Rooms with private and shared bathrooms. We had a deluxe cabin (private bathroom). Pros: Great location, cozy lobby downstairs. Modern, Scandinavian aesthetic. Cons: lacking in amenities for the price — at least for the "deluxe" rooms (no in-room coffeemaker or refrigerator, no towel hooks in the bathroom).
258 14th Street
Astoria, OR 97103
Buoy Beer
No. 1 Eighth (8th) Street
Astoria, OR 97103
Awesome beer and food. Great waterfront location!
Blue Scorcher Bakery & Cafe
1493 Duane Street
Astoria, Oregon 97103
This is always a good breakfast or lunch choice.
Fort Stevens State Park
West of Astoria, off Highway 101. Both Pacific Ocean and Columbia River beaches.
The Voodoo Room
This is always a good drinking choice. Sometimes there is live music — we saw Daric Moore the first night and the Slow Poisoner the second night.
The Slow Poisoner
"A one man surrealistic rock and roll band who hails from San Francisco."
Not pictured but also highly recommended: The Astoria Coffee House & Bistro, Josephsons's Smokehouse, RiverSea Gallery.