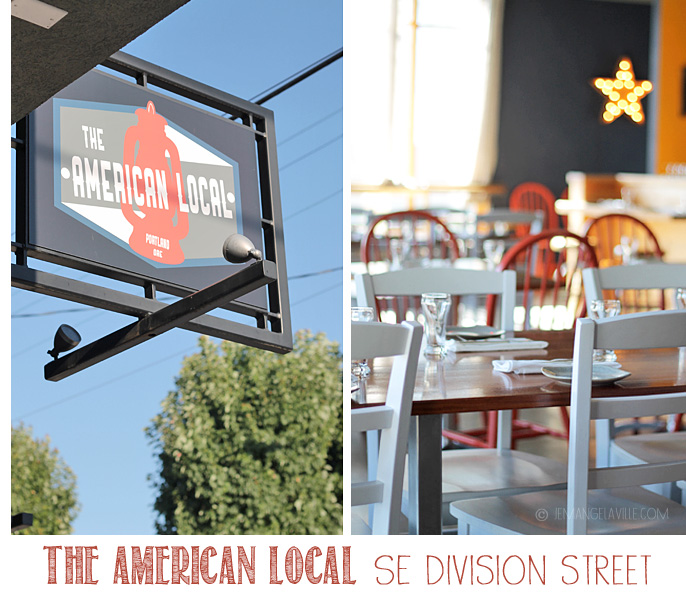 The American Local
3003 SE Division Street
Portland, Oregon 97214
Oh my god, I know! Two posts in one week is absolutely crazy-times. But sometimes, I take photos that turn out amazing and/or the meal was incredibly good and I can't wait to get a post up! That is what this is.
Last Saturday we had planned to go out to dinner and our criteria was this:
1. where can we walk to quickly?
2. where is there air conditioning?
Winner? The American Local!
This was our first visit (Palino had actually been a favorite of both jwa and I for breakfasts and gelato) so we were a little sad when it closed last fall. And although we were both curious when The American Local opened in Pallino's place, we just had never gotten around to trying it until the weather was super hot and we were super hungry – neither was an issue here.
The meal began with a couple of cocktails and we tried a number of sharable plates (what they recommend). Everything was amazing and arrived at the table plated gorgeously (I am a sucker for a pretty plate). If anything, I'd say we could maybe have skipped . . . → Read More: Dinner at The American Local