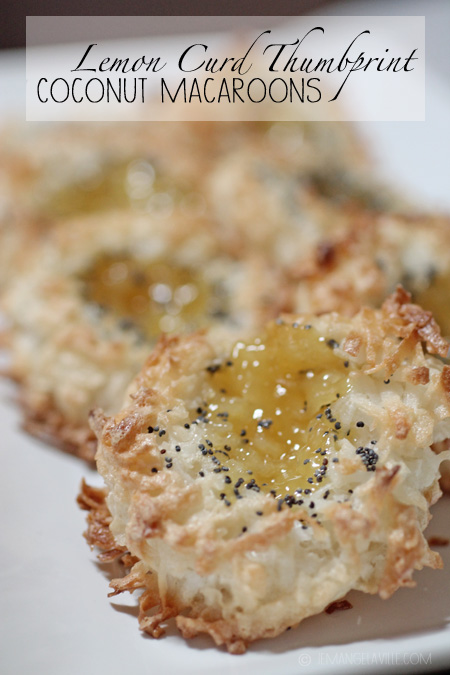 Sometimes, you find yourself with a bag of sweetened, shredded coconut burning a whole in your cabinet and you just need to do something with it — hello, coconut macaroons! This recipe was based on an idea that I saw in Food Network magazine, but I messed around with the original recipe a lot. I decreased the egg white (for a crunchier macaroon) and whisked that in a mixer, decreased the sugar, and added the lemon curd and poppy seeds.
The recipe below will make 8-10 macaroons. The problem I always have with these types of cookies is that they are best the first day, but then the recipe makes so many that you can never eat them all the first day. Solution – half batch! And if you're making them for a crowd, just use the full 14. oz bag of coconut and double the rest of the ingredients for 16 -20 macaroons. Perfect for an Easter treat!
You could also swap out the vanilla for lemon extract, but I actually think the hint of vanilla with the tart lemon is very nice.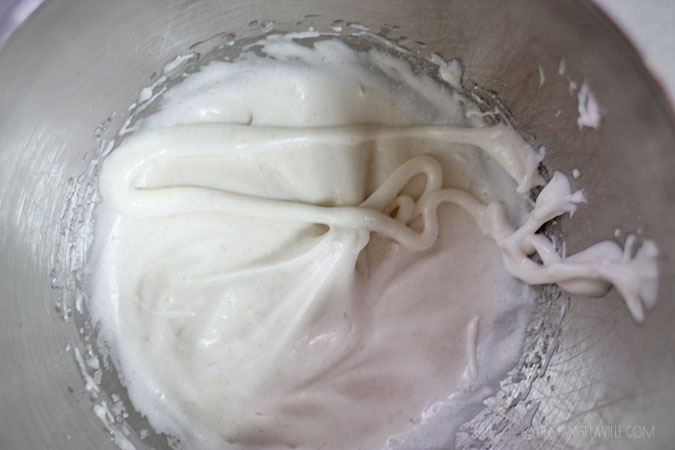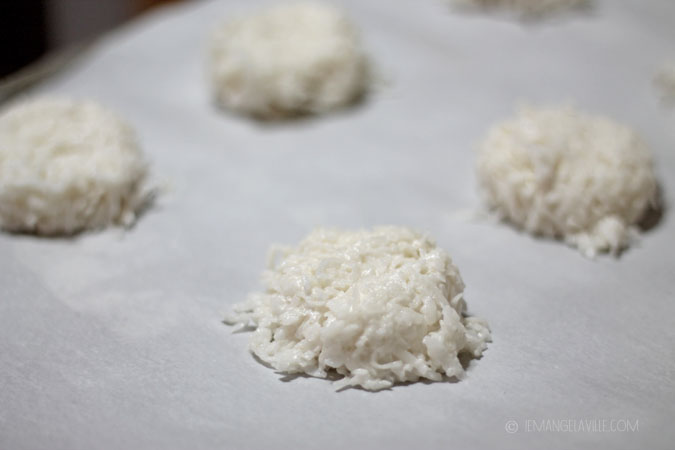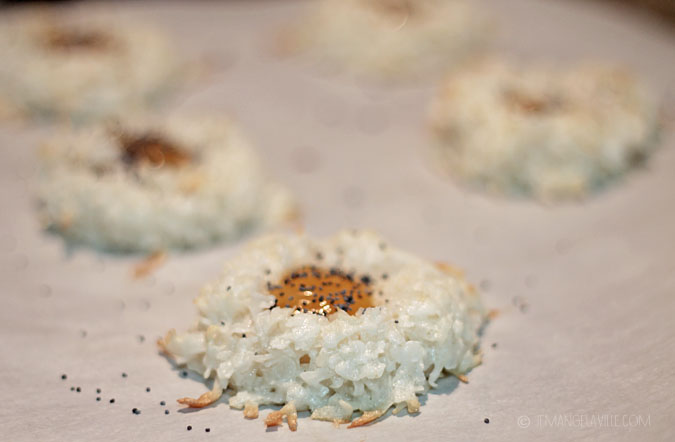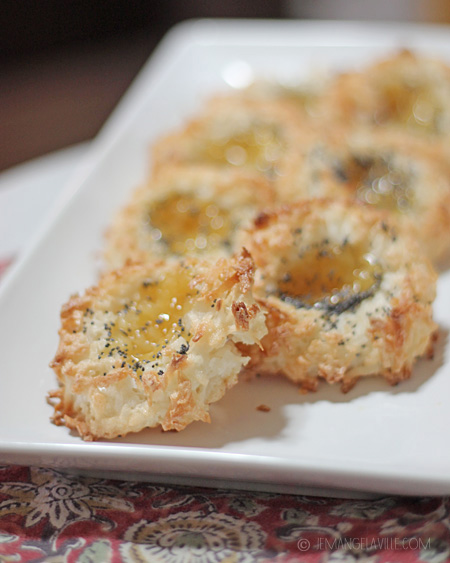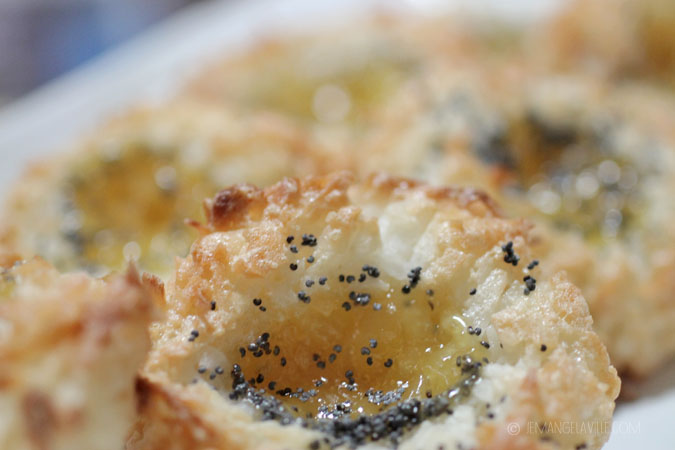 Lemon Curd Thumbprint Coconut Macaroons
Makes 8-10 macaroons; recipe can be doubled.
1 Egg White
3 Tbsp granulated Sugar
1/4 tsp Vanilla Extract
pinch Kosher Salt
7 oz Sweetened Shredded (Flake) Coconut (half of a 14 oz bag)
4 tsp (or so) Lemon Curd *
2 tsp (or so) Poppy Seeds
Preheat oven to 325 degrees F and line a large baking sheet with parchment paper. In a stand mixer (you can also use a hand held mixer), use the whisk attachment and beat egg white until soft peaks form. Add in sugar, vanilla, and salt. Continue to mix to combine for another 30 seconds or so — mixture should be thick and glossy. Fold in sweetened coconut.
Drop batter onto cookie sheet using a medium scoop (about 2 tablespoons per scoop). Press down lightly. Bake for 10 minutes. Remove from oven and use a spoon to make an indentation in the middle of each cookie. Fill with 1/4 tsp of lemon curd (I used heaping 1/4 teaspoons – but if you do that, be prepared for a cookie or two to overflow). Sprinkle each cookie with a few poppy seeds.
Return to the oven and bake 12-15 more minutes, until edges and tops are golden brown. Let cool briefly (10 minutes) and gently remove from baking sheet to continue cooling.
* If you want to make your own lemon curd, you certainly can, but for this I used a jar of lemon curd from Trader Joe's (not too sweet, not fake-lemon tasting).