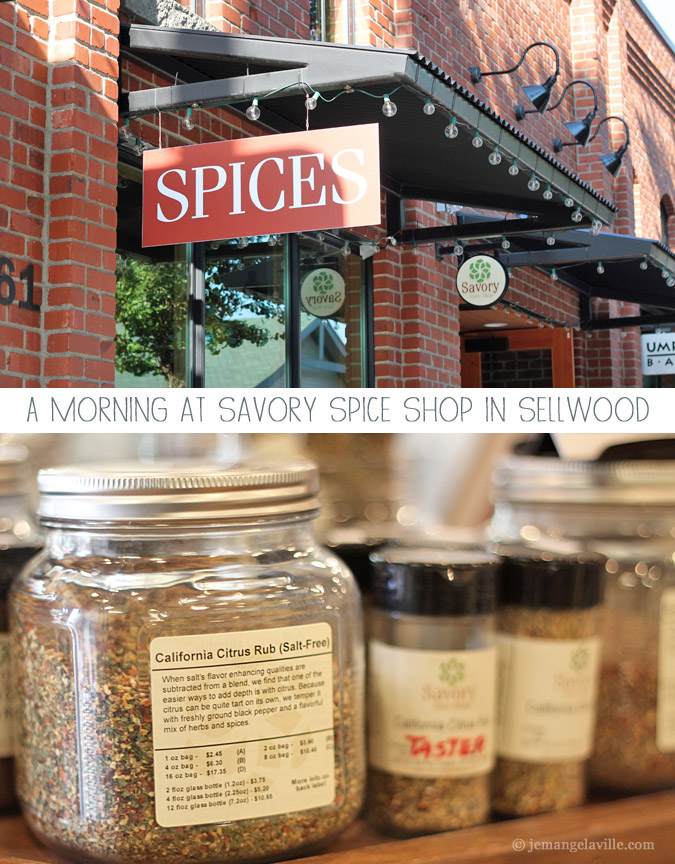 Savory Spice Shop
7857 SE 13th Avenue
Portland, Oregon 97202
Recently, I was invited to spend a bit of time hanging out at Savory Spice Shop in the Sellwood neighborhood of Portland. I can't believe I had never been there before! It was so much fun – especially since you can smell as well as taste all of the spice blends. And although Anne unfortunately couldn't make it, her husband Jim showed me around, gave me a tour, and encouraged me to taste some of his favorite blends. He even tricked me into trying (and liking) a blend that had truffle salt in it. Ha. Good one.
Savory Spice Shop is one of a number of franchises located through the US – they are in Oregon (pdx and Bend), California, Colorado, Illinois, Nebraska, New Mexico, Oklahoma, New Jersey, Tennessee, North Carolina, and Florida. At the Sellwood shop, one of the first blends I tried was the Vadouvan Curry blend which smells and tastes like roasted onions mixed with awesome. I liked it so much that it was one of the jars that I bought to take home with me. I also got a gift of both the Harissa Spice Mix and the Nacho Cheese Dip blend (popcorn fans – they have a lot of powdered cheese blends!), both of which will be put to good use soon.
A very nice thing is that every spice comes in packaged jars, as well as being able to buy by the ounce, so you don't have to commit to a pricey jar if you just want to try something – always a plus. Also, they have recipe cards for a lot of the spices, so if you're not sure how to use something, you can probably find a recipe card for it to bring home with you. Or just ask. Everyone there seems to love about cooking and baking! While I was there we had an extended conversation about brining and roasting Thanksgiving turkeys.
In addition to their spices, they also sell some local food products. Oregon Olive Mill and Blossom Vinegars to name two. Thing number 203 that makes Portland so special? That we're all so excited to talk about local products and how wonderful they are. Jim had so many nice things to say about the Oregon products that they carried and how much he liked them.
I took a lot of photos while I was there and when I got home, I used some Ghost Pepper Salt to make some really tasty roasted Squash Seeds. I've since also used this spice mix on Pumpkin Seeds and it's just as delicious! That recipe is below.
Thank you so much Anne and Jim for the invitation and the great time smelling spices and rethinking my stance on truffle-smell. Okay, not really. But that spice blend was good, I'll admit to that.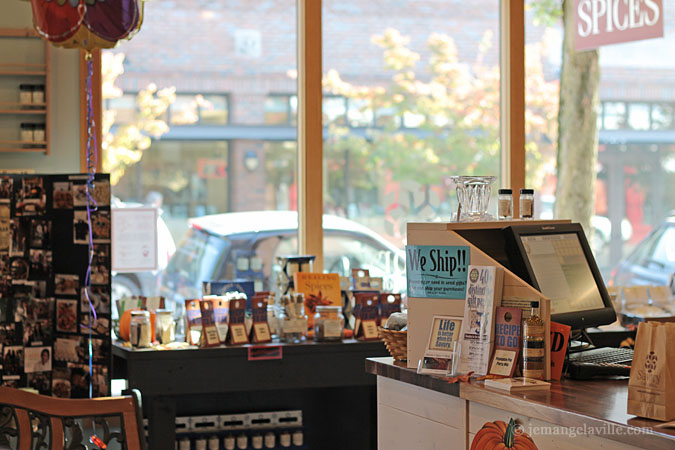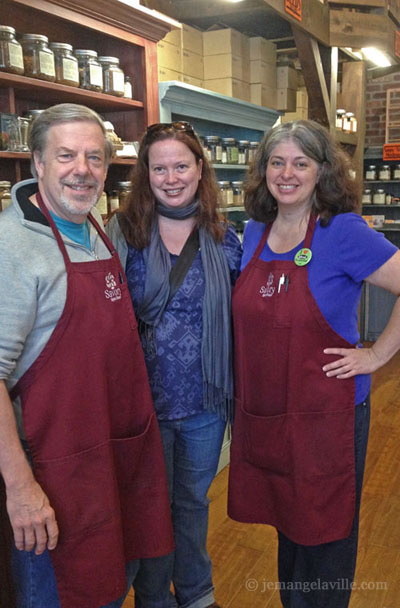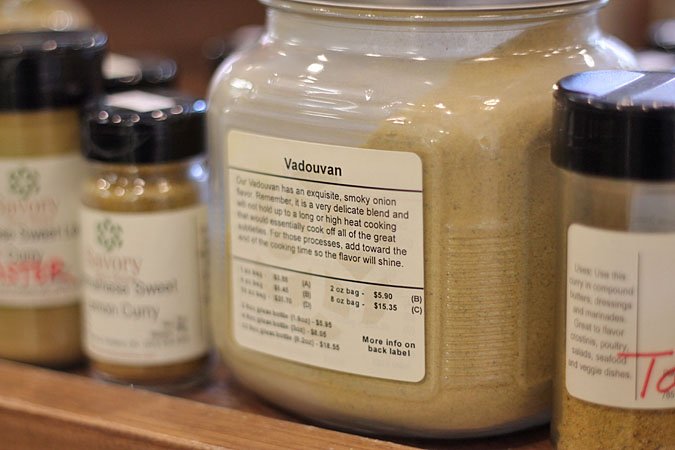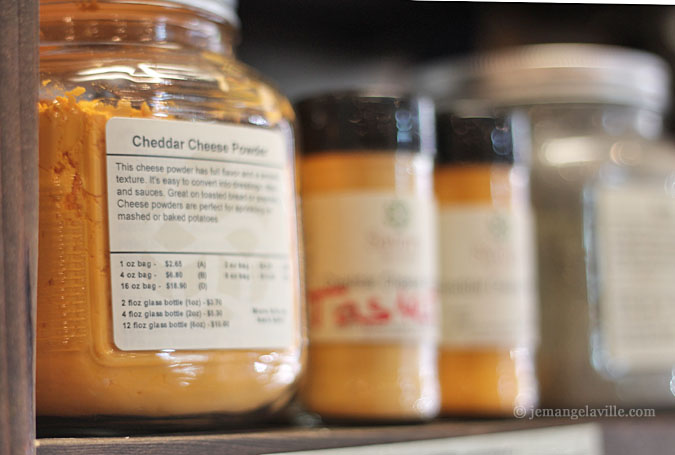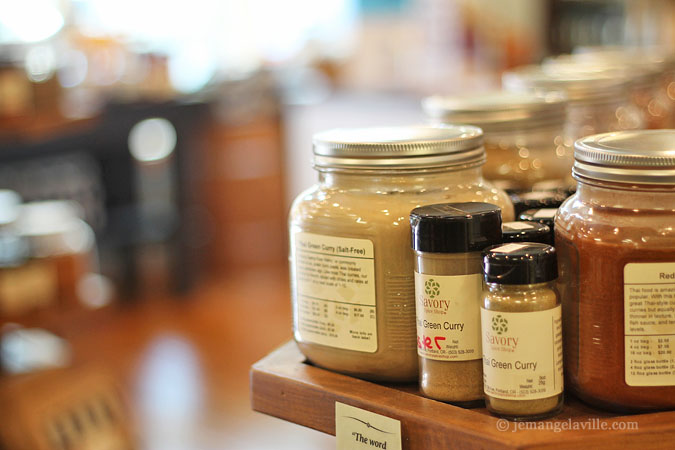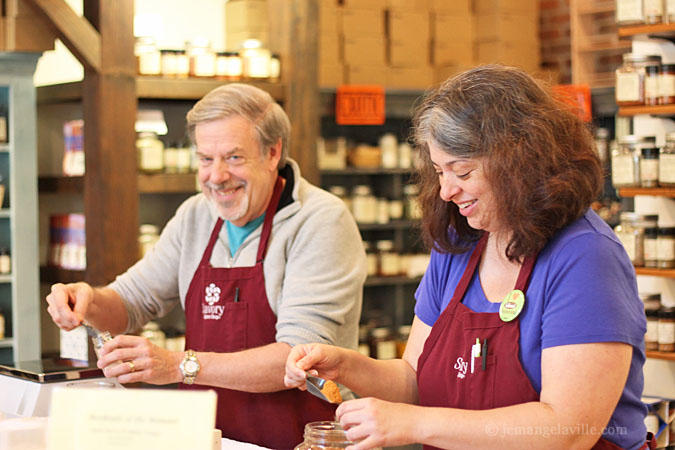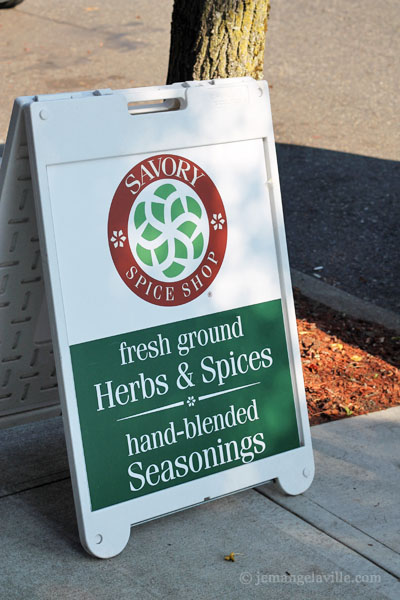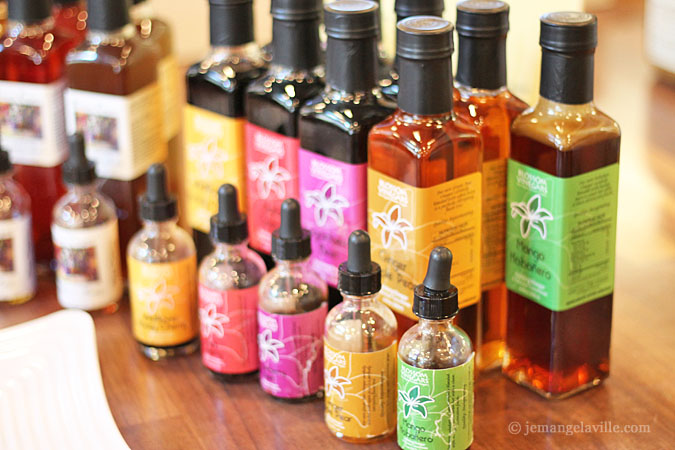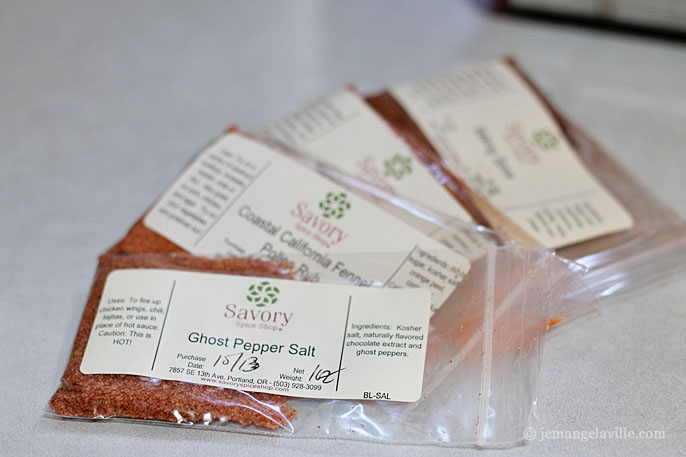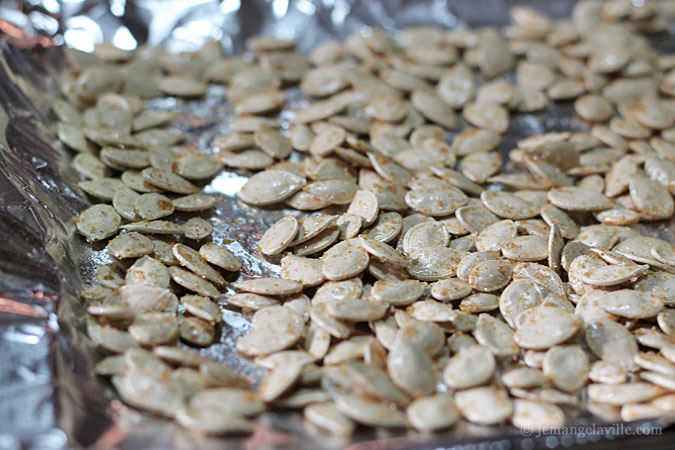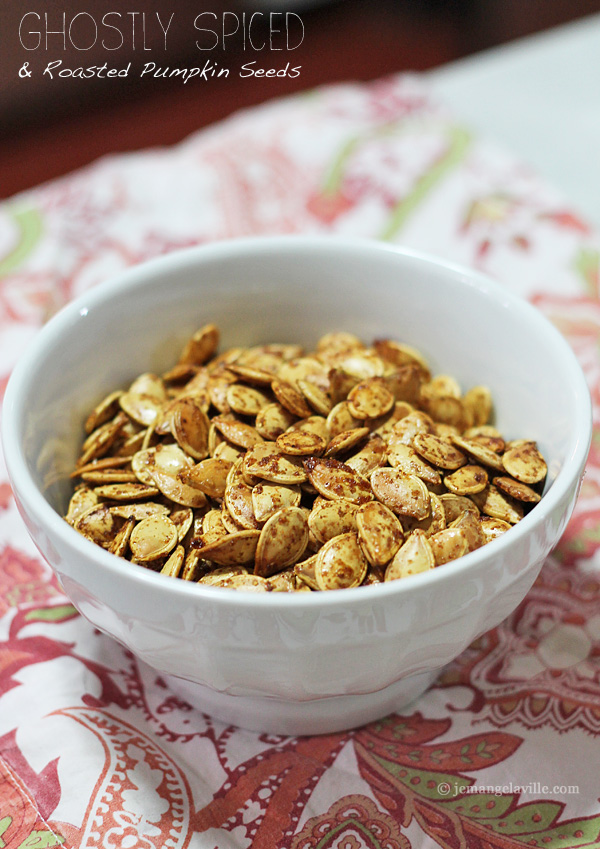 Ghostly Spiced and Roasted Pumpkin (or Squash) Seeds
1/2 tsp Savory Spice Shop Ghost Chili Salt
1/2 tsp Granulated Sugar
1/4 tsp ground Cumin
1 tsp Olive Oil
1-1/2 cup rinsed and dried Pumpkin or Winter Squash Seeds
Preheat oven to 300 degrees F. Mix salt, sugar, and cumin together in a small bowl. For every 1-1/2 cup of dried seeds you have you'll want to use about 1 tsp of the spice mix – so you may end up having a bit of spice mix leftover or need to make a double recipe of it, depending on how many seeds you have.
Toss dried seeds with spice mix and olive oil. Spread out on a foil or parchment lined baking sheet and roast for about 40 – 45 minutes (check after about 20 to stir the seeds around).