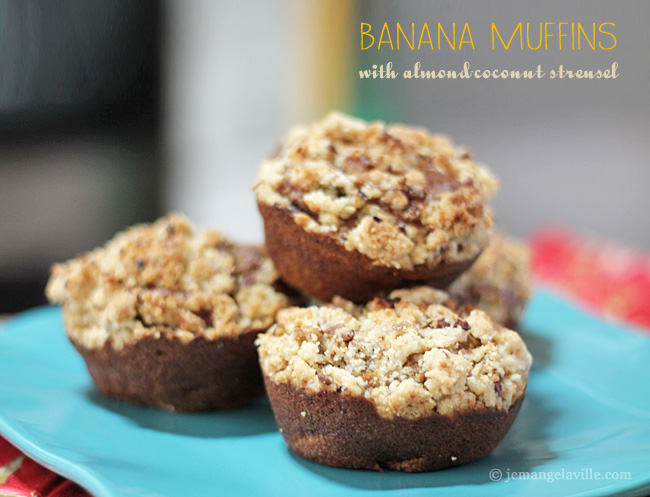 This is one of (if not THE) best muffin recipes I have ever made. It's based on a recipe in Bouchon Bakery Cookbook by Thomas Keller and Sebastien Rouxel, which has become my go-to baking reference. That said, I think I know why this recipe is so delicious – lots of butter.
Normally, when I make muffins, I substitute apple sauce for the oil or butter and maybe halve the sugar. Um, no. Not this time! And still, even after telling myself, "Okay, just try making it with all the butter…," with a stick and a half of butter, I just couldn't quite do it. But, I did use a total of six and a half tablespoons (more than halved from the original recipe). I substituted olive oil for some of the butter (even in the struesel) which worked just fine.
The giving-egg-amounts-in-weight thing: Look, I love Thomas Keller, a dinner at The French Laundry is a dream, etc, etc…, but seriously, I am not going to weigh eggs. I know that in a professionally bakery you probably would, or if you're Thomas Keller you would, but I would not and do not. Nope. Not going to happen. So, spoiler alert: 80 grams of eggs is just a bit more than one egg. So let's just call that one egg and be done with it. Okay then.
Regardless of my "only used half the butter" decision, these muffins were still incredibly decadent! The directions say to make the batter a day ahead of time, but I'm pretty sure you could bake these the same day you make the batter. But, with a little advance planning, it's pretty easy to prepare the batter and struesel the night before, and then just bake first thing in the morning. Besides, what's better than muffins right out of the oven before going to work?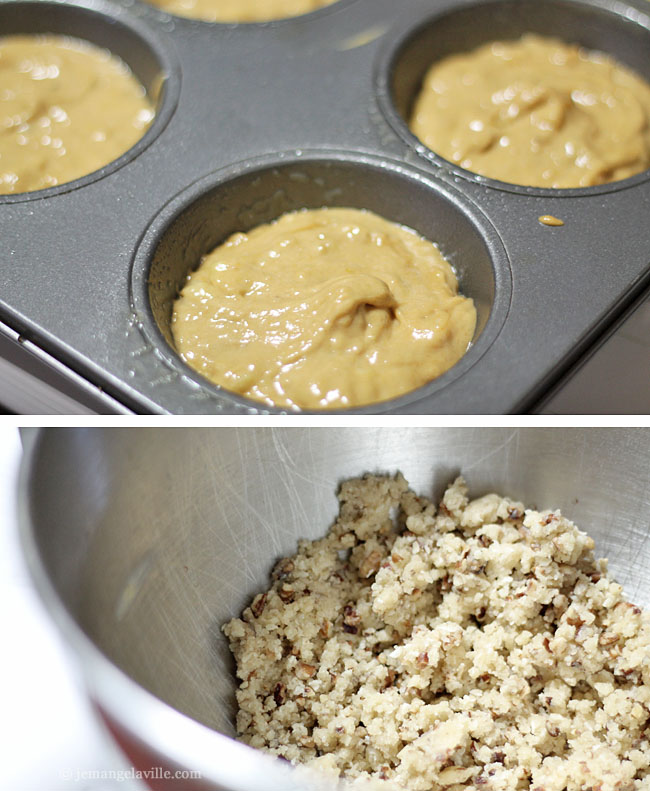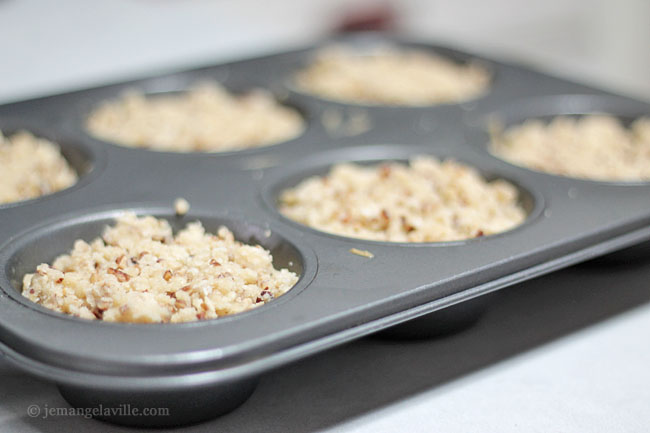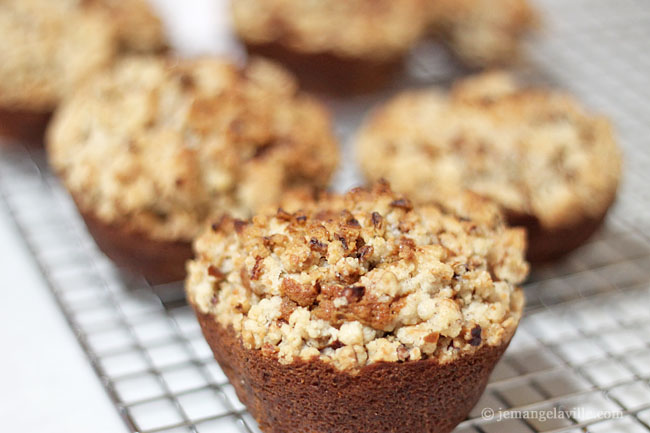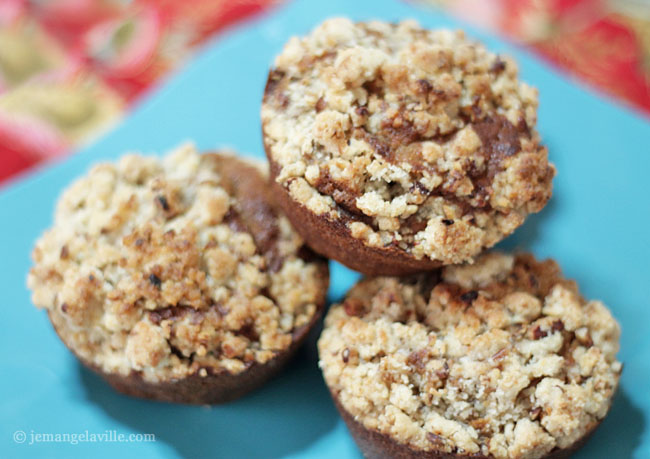 Banana Muffins with Almond-Coconut Streusel
Adapted quite a bit from a recipe by Thomas Keller; makes 6 jumbo muffins.
1-1/4 cups + 1 Tbsp Cake Flour

3/4 tsp Baking Soda

1/2 tsp Baking Powder

1-1/2 tsp Kosher Salt

4 tbsp unsalted Butter
3 tbsp Olive Oil
1/2 cup Brown Sugar
2 tbsp light Molasses

1 Egg

1 tsp Vanilla
 Extract
1 tbsp Greek Yogurt (low fat)

3 Bananas, mashed
Coconut-Almond Streusel – recipe below

Spray a jumbo, six cup muffin tin liberally with non-stick baking spray. Set aside. Sift the cake flour, baking soda and baking powder into a bowl. Add the salt and whisk in.
In a stand mixer or with a hand-held mixer, cream the butter and olive oil for about 2 minutes. Add the sugar and molasses and mix for 1-2 minutes until fluffy. Scrape down the bottom and sides of the bowl and add eggs and vanilla. Mix just until combined, being careful not to over-mix.

Add the dry ingredients in two batches, mixing until just combined after each addition. Add the yogurt and mashed banana and mix until just combined. Divide between muffin cups, cover pan with plastic wrap and refrigerate overnight.
Preheat oven to 425 degrees F. Sprinkle about 2 tablespoons streusel topping on each muffin (if you have any extra, you can either save it for another use, or divide it up on top of the muffins). Press down on streusel topping lightly. Place the pan in the oven, lower the oven to 325 degrees F and bake for about 35 minutes or until a toothpick inserted in the center comes out clean.
Let cool briefly in the pan (15 minutes), then gently remove muffins. You may lose a little topping, but you can just eat that off the counter. I won't tell anyone.
Coconut-Almond Streusel
1/3 cup AP Flour
2 tbsp shredded Coconut (unsweetened)
1/3 cup granulated sugar
1/2 cup finely chopped Almonds
pinch kosher salt
2-1/2 tbsp unsalted Butter, cut into 1/4-inch pieces
1 tbsp Olive Oil
Combine all ingredients except butter and olive oil in the bowl of a stand mixer. Mix on medium until combined. Add butter and olive oil and mix until butter is no loner in big pieces. Chill streusel in the refrigerator overnight (and up to 2 days).