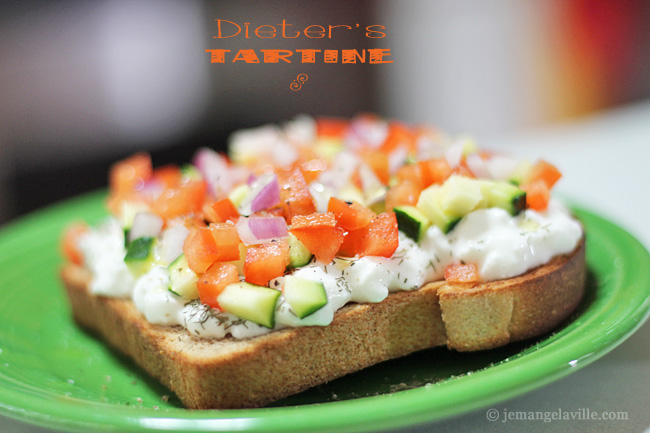 This French Friday's with Dorie is seemingly pretty healthy but also quite delicious! I've actually had this twice so far just this week. I did make a few substitutions (of course). Instead of tomato and cucumber, I used finely diced zucchini and red bell pepper. I also added a bit of diced red onion and right on top of the cottage cheese and yogurt, I sprinkled some dried dill.
Let's see, what else? Oh and I used toasted spelt bread instead of white bread.
The original recipe can be found here at Bon Appétit. My photos are below and everyone's posts are here.