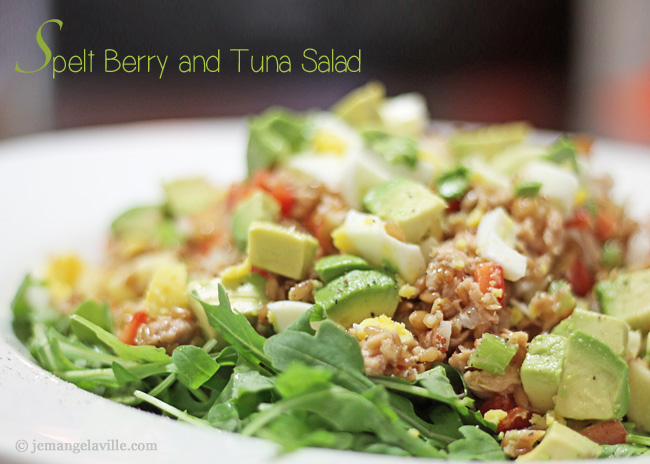 This week's French Friday's with Dorie was a salad, which was just perfect because earlier in the week it was definitely salad weather around here. In addition, I was pretty excited for this one as I practically had everything already (always a bonus)!
I did use spelt berries instead of wheat berries, but I don't think it made any noticeable difference in the finished dish. I halved it (since there are just two of us), skipped the tomato, and used a jazz apple instead of strictly red one.
For those that don't have Around My French Table yet, this is basically just a tuna salad that is mixed with a Dijon vinaigrette, onion, apple, celery, chopped hard boiled eggs, avocado, red bell pepper, and cooked wheat (or spelt) berries and served over greens — in this case arugula. So delicious — crunchy, cool, and really flavorful!
Here's a link to everyone's posts and my photos below.