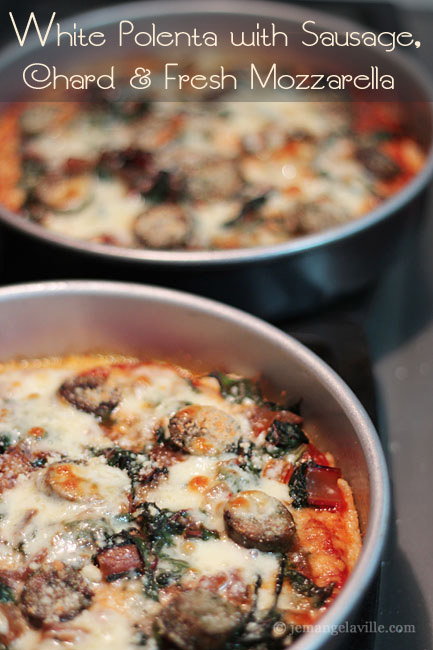 This was a recent meal at our house and even though I accidentally made two "errors" with it, the meal was still delicious. So, I think we'll call this one both forgiving and versatile.
Error number one was not realizing this recipe made two cake pans worth of polenta (not a big deal as the other polenta is safely in the freezer awaiting a dinner soon) and error number two was baking the polentas in the cake pans. Also not a big deal since, as far as I can tell, it worked out fine. Lessons learned: if you're just trying to feed two, just make a half recipe of the below and for possibly crispier polenta, turn them out onto a baking sheet. But you know, no big deal.
That all said, the versatility comes in by really being able to top these pizzas with anything you might normally put on a pizza. Mushrooms, bell peppers, zucchini, lamb sausage, feta — it's completely adjustable to the season and whatever you're in the mood for eating!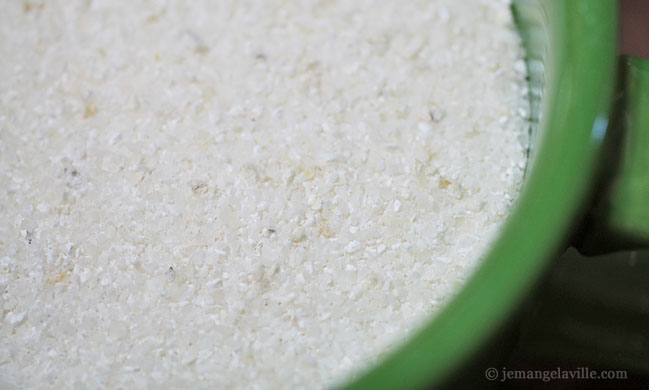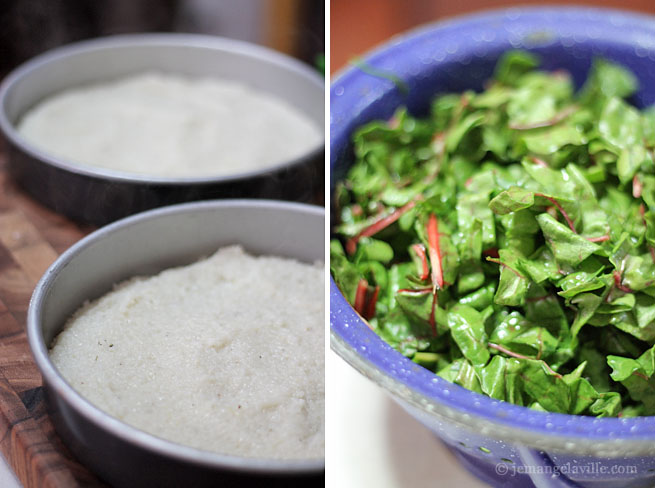 White Polenta with Sausage, Chard and Fresh Mozzarella