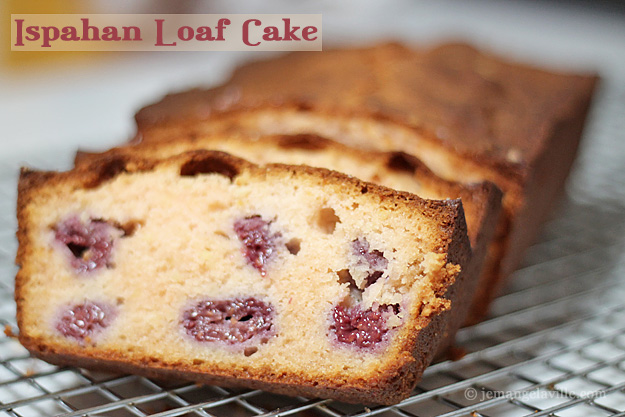 French Friday's with Dorie this week was Ispahan Loaf Cake, which is Persian, very time consuming (what with the egg separating, whites beating, raspberry placementing, etc,…) but quite delightful when it was all done. Perhaps it wasn't the best project for a Thursday night, but we were having tasty, slightly-warm slices of cake by 8pm, so that's not too bad.
I really didn't change too much here: I added a pinch of salt and used almond extract for the rosewater extract. However, I was able to find rose syrup at a Middle Eastern market not too far from my house (the one next to Ya Hala), so that worked out. I found that mine took about 1 hour and ten minutes to produce a clean test knife.
An addition: I did take my extra raspberries, some chambord, a little sugar and made a quick raspberry sauce to accompany the cake. As usual, the recipe is in Dorie Greenspan's cookbook, Around My French Table.
Here's a link to everyone's French Friday posts this week and my photos below.