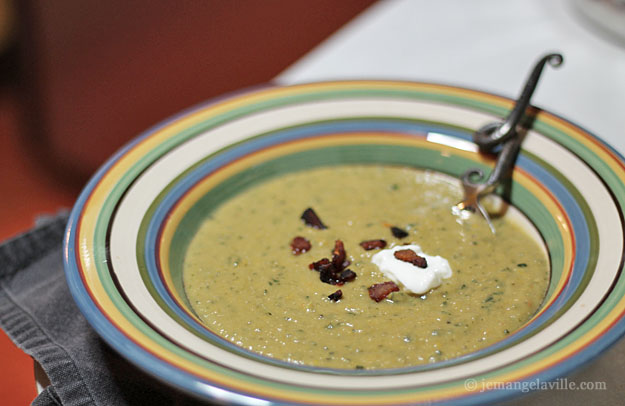 Hello French Fridays with Dorie and this week's Orange Scented Lentil Soup recipe. How are you? Well, I thought you were delicious!
I tend to have the opinion that, although lentil soups are in standard rotation at our house, they can be kind of boring. But not this bowl — the orange and spices are definitely different flavors than I normally go with and I think that really made this recipe a huge stand out.
Of course, I did a few things differently. I had about a cup of lamb braising sauce (sorry, Morrissey!*) leftover from the lamb shank adventure last weekend and I substituted that for about one cup of the broth (the miracle of lamb fat).
Other changes: I let my vegetables get a little brown in the beginning for more flavor. I also added some chopped kale at the end and I used red lentils instead of French green lentils. Because of that, I was able to shorten my simmering time by about 15 minutes. For garnishes I used the suggested crumbled bacon (oops!) and Greek yogurt. So good.
Here's a link to everyone's Orange Scented Lentil Soup this week.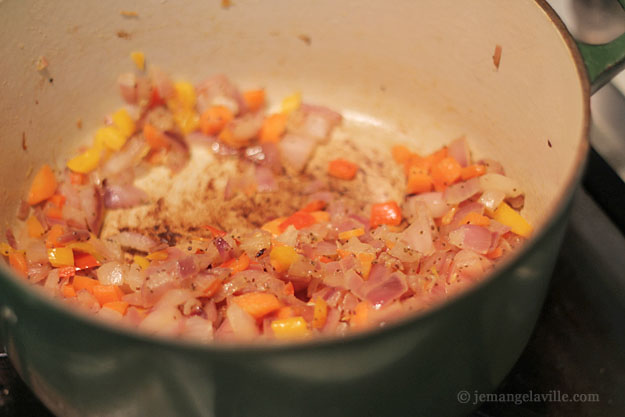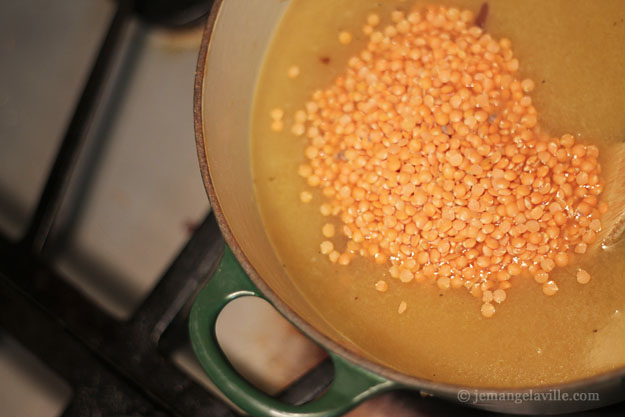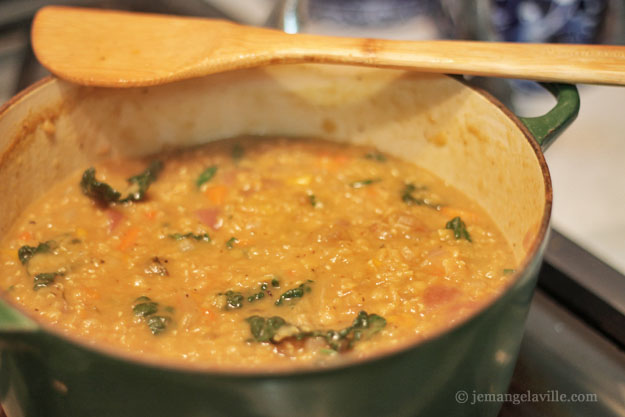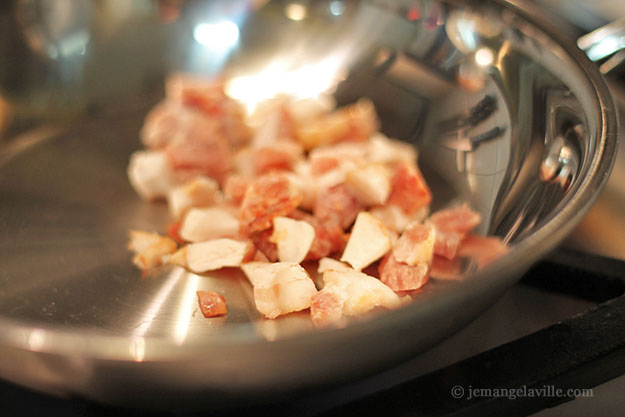 As usual, all of the French Fridays with Dorie recipes are in the cookbook, Around my French Table, by Dorie Greenspan.
* I just saw Morrissey in Portland last Friday at the Arlene Schnitzer Concert Hall and:
1. I can't believe it's been 27 years since I saw The Smiths in Chicago in 1986 (at the Aragon Ballroom), 2. Holy crap. 27 years let's make that 26.5 years to be completely fair and accurate, 3. I (still) love, love, love The Smiths, 4. Although I think I could be a vegetarian again (I was one from when I was 17 until about 26), I don't really want to…because…bacon, 5. A show that starts at 9pm is pretty harsh when you are 40-something and you've been up since 6:30 AM, 6. Morrissey!!!@#!