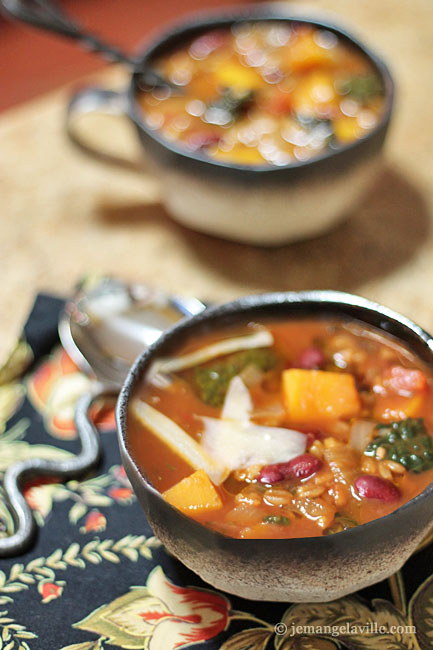 This is a hearty bowl of soup. Spelt replaces the pasta for a healthy, toothsome addition. Sometimes referred to as spelt berries, they aren't berries at all, but rather Spelt is an ancient whole grain related to modern day wheat. It's high in magnesium, fiber, phosphorus and vitamin B3 and provides a pleasingly chewey texturehsome chew. Use it in salads, soups, and baked good. It can also be ground and used as flour. In fact, my new bread obsession is the Spelt Bread from Dave's Killer Bread.
This is also the bowl of soup you want whether you are house-bound right now in the snowy Midwest, DC or even watching the rain fall in the gray winter of Portland. So comforting and filling. You probably even have a lot of the items you need to make it right now. Just go get some spelt. It's okay, I'll wait.
Note: for a summer version, replace butternut squash with zucchini and the kale with trimmed green beans and/or baby spinach and add in the last 15 minutes of cooking time.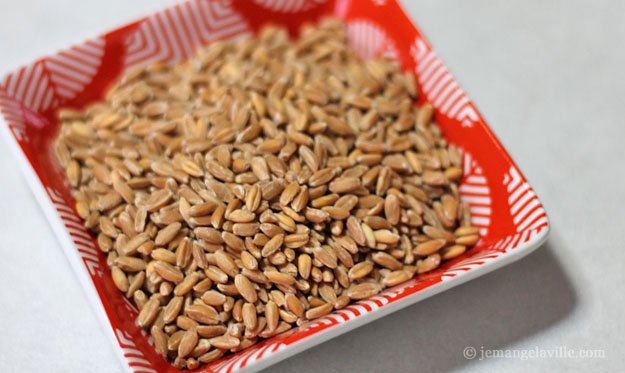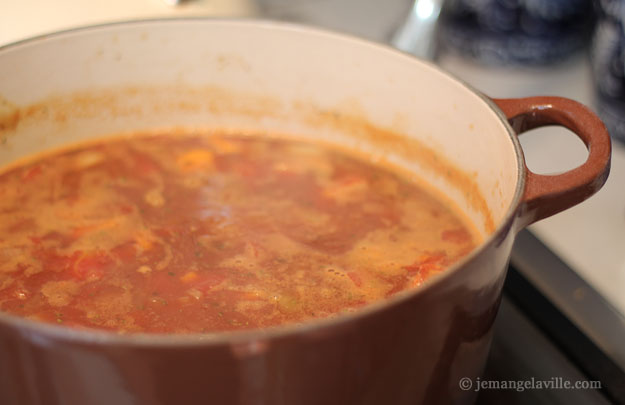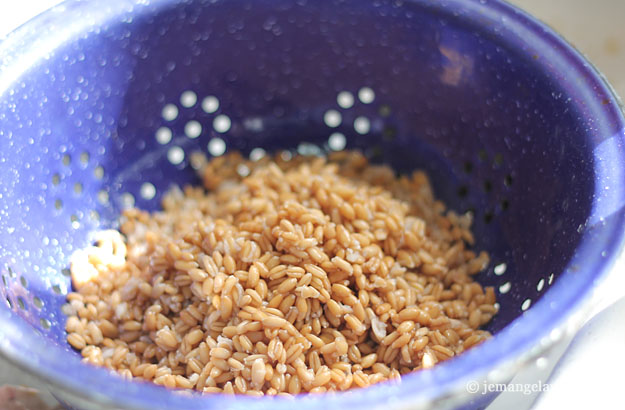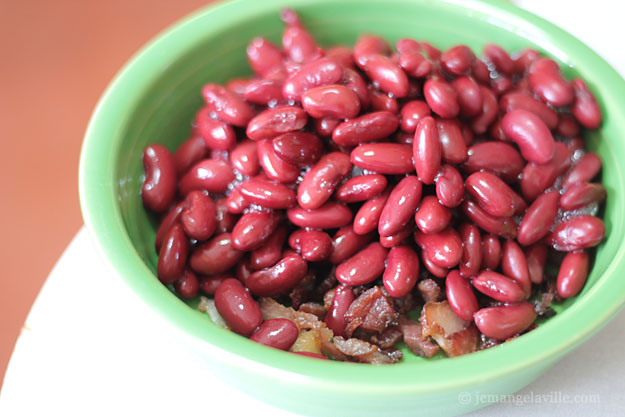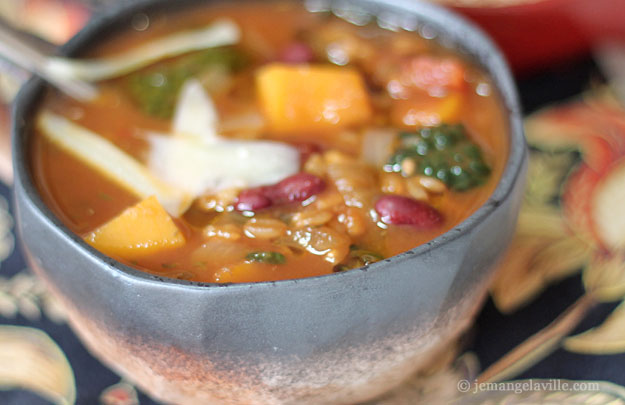 Winter Spelt Minestrone
¾ cup spelt, soaked overnight
1 strip bacon, diced
3 cloves garlic, minced
1 white onion, finely chopped
2 carrots, washed and chopped
1-1/2 cups cubed butternut or acorn squash
1 tsp dried oregano
½ tsp dried thyme
1 bay leaf
1 (28 oz) can San Marzano peeled tomatoes
1 (15 oz) can red kidney beans, drained and rinsed
5 cups homemade or low-sodium vegetable broth
1 small bunch Tuscan kale, stalks removed, leaves chopped
Garnishes: chopped fresh basil, olive oil, shaved Parmesan cheese
Add bacon to a large soup pot and cook over medium heat until crispy. Remove and set aside. Keep pot with bacon fat on the heat and ad the garlic, onion, carrots, squash, oregano, thyme and bay leaf. Cook, stirring occasionally, for about 10 minutes over medium-low heat.
Add the tomatoes (squish them up with your hands first) and tomato liquid from the can, drained spelt and vegetable broth. Cover and simmer for about 30 minutes.
After that, add the kidney beans, kale and reserved bacon; and cook for 10 more minutes. If the soup is too thick, thin it with a little more broth or water. Salt and pepper to taste. Garnish with basil leaves, drizzled olive oil and shaved Parmesan cheese.