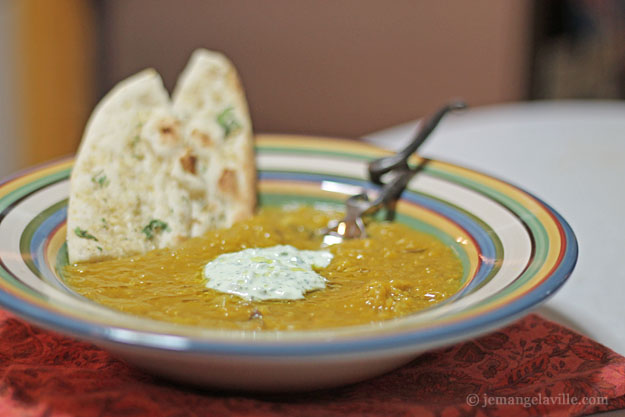 This is a great meatless meal for when you have winter squash you want to use up or if you just want a hearty bowl of warm soup. Or maybe you're just bored and you want a food project that will take about an hour. This is what to do if any of those scenarios are true. Plus, it's just a really delicious bowl of winter soup. So there.
I used a combination of one small acorn squash and one small delicata squash — together they totaled about 1.5 pounds. There's actually a story behind the squash: I received them (and about 6 more pounds of produce) as part of my kickstarter reward for being a backer of Know Thy Food's new market! That's pretty cool, huh?
Red lentils will look nicer, but if all you have is brown lentils, don't let that stop you from making this. And if you have some naan in the freezer, take this opportunity to toast that up and have it on the side.
If you are a cilantro-hater, you can substitute with parsley.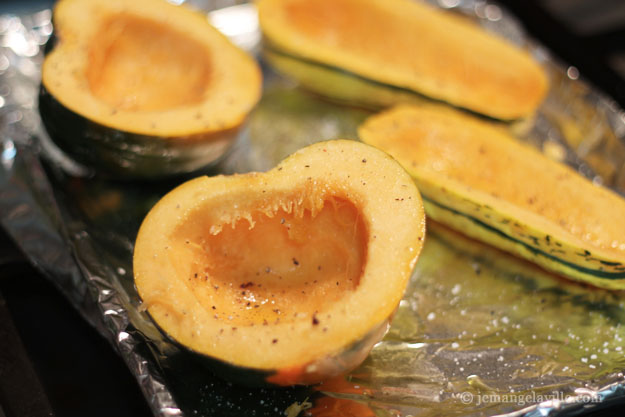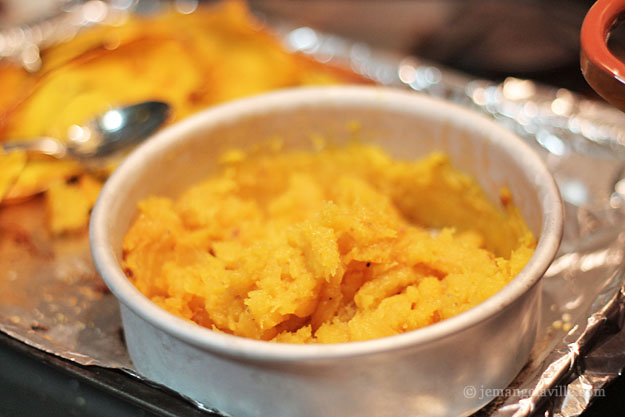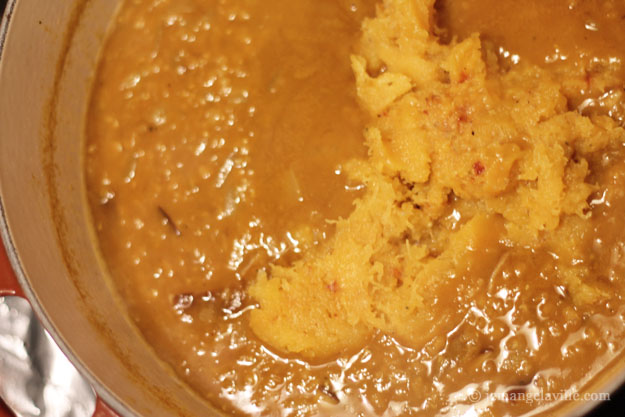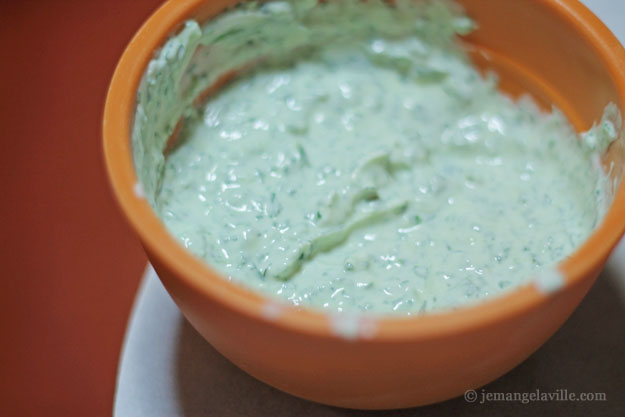 Curry Lentil and Squash Soup with Cilantro Yogurt
Adapted from Gourmet magazine, serves 4
3 tbsp olive oil + a little more for roasting squash & drizzling at end
Kosher salt and freshly ground pepper
1 1/2 pound acorn or delicata butternut squash, halved, seeds removed
1 large onion, chopped
1 carrot, chopped
4 garlic cloves, minced
10-12 shiitake mushrooms, stemmed and sliced
2 tbsp minced peeled ginger
1 tbsp curry powder
1 cup red lentils, picked over and rinsed
8 cups vegetable broth
1 lemon, juiced
1/2 cup cilantro leaves
1 cup low fat Greek yogurt
Preheat oven to 425 degrees F. Rub a little olive oil over squash halves and sprinkle with some salt and pepper. Roast cut side down until soft, about 40 minutes. Remove from oven and let cool.
Heat 3 tbsp oil over medium heat, then cook onion, carrot, garlic, mushroom slices, ginger, and 1 teaspoon salt, stirring occasionally, until vegetables are softened and beginning to brown, about 10 minutes. Stir in curry powder and 1/4 teaspoon pepper and cook, stirring frequently, 2 minutes. Add lentils and broth and simmer, covered, until lentils are tender, 30 to 40 minutes.
While lentils are cooking, add yogurt and cilantro leaves to a food processor and blend until smooth. Salt to taste. Set aside.
Scoop cooked squash out of the squash skins and whisk into soup until creamy and evenly distributed, cook about 5 more minutes. Stir in lemon juice. Taste and season with salt and pepper. Serve soup with cilantro yogurt and a little drizzled olive oil.