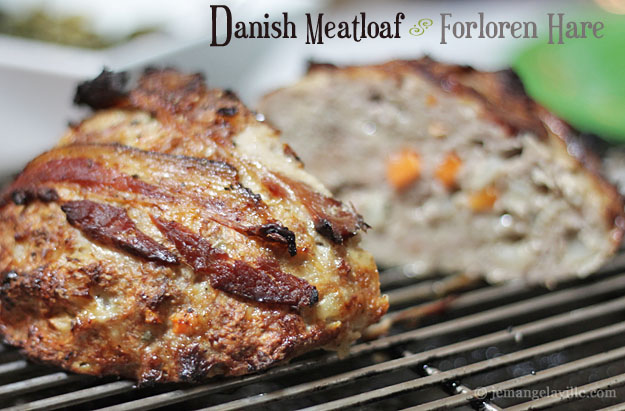 So, what is the best way to follow a Meatless Monday post? Why a big, meaty one of course! Even jwa, who is not a huge fan of meatloaf was on board with this meal. Danish Meatloaf…who knew? The bacon gets nice and crispy in places and helps keep the meat all moist (the cream helps that too, actually), and there's lingonberry jelly in the gravy giving it that extra-Nordic flair.
Originally, the recipe said that this serves 8 but I just don't see how that is at all possible (and it's not like I'm all Ron Swanson or anything) — we got about four servings, dinner and lunches the next day.
On the side I made some braised greens and we split a Hasselback Potato (just one! sensible!), kind of following this recipe from Nigella, but adding some smoked paprika and Parmesan cheese (and baking at 400 degrees F). That's something I've always wanted to try, ever since seeing what seems like a million photos of this potato dish on Pinterest. The verdict is that I'll most definitely make this again. The meatloaf as well. Such a delicious, cold-weather appropriate, Scandinavian meal. You betcha.*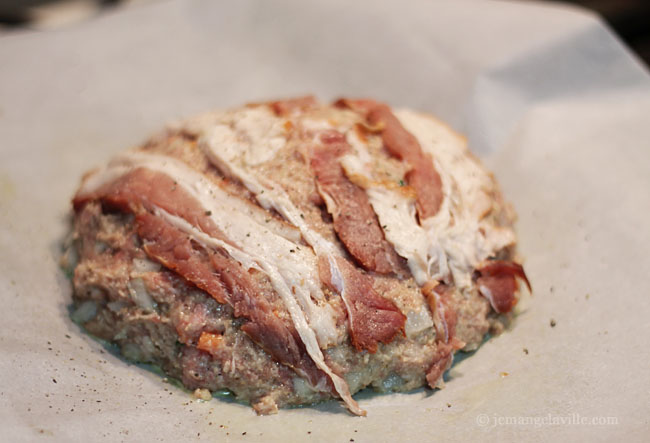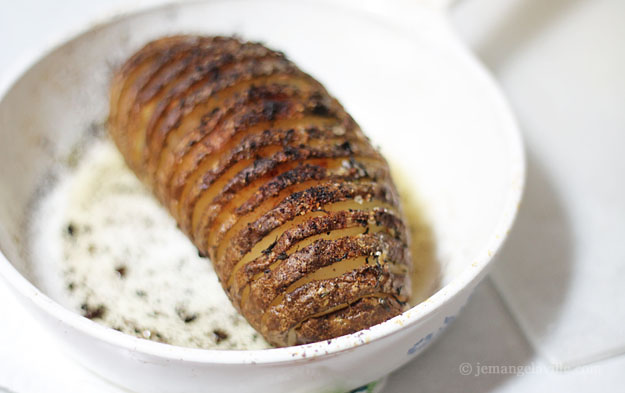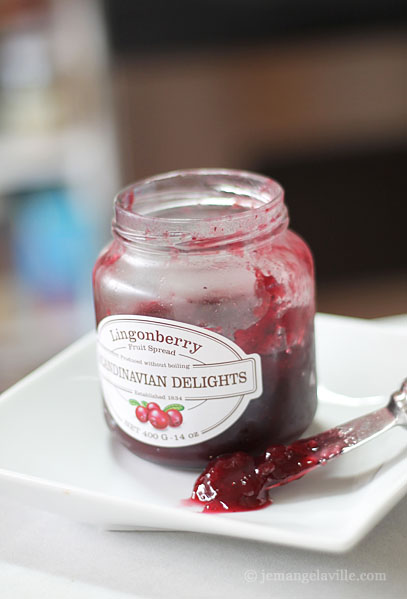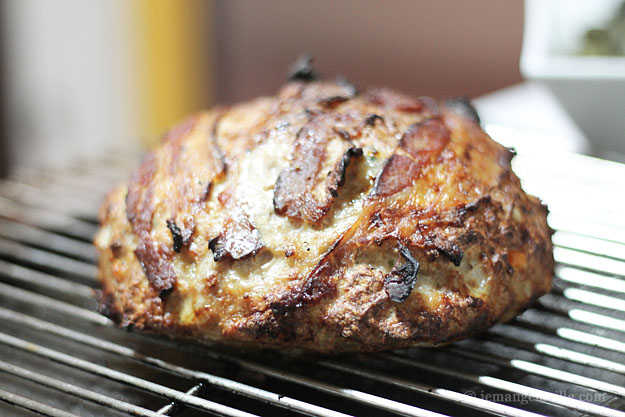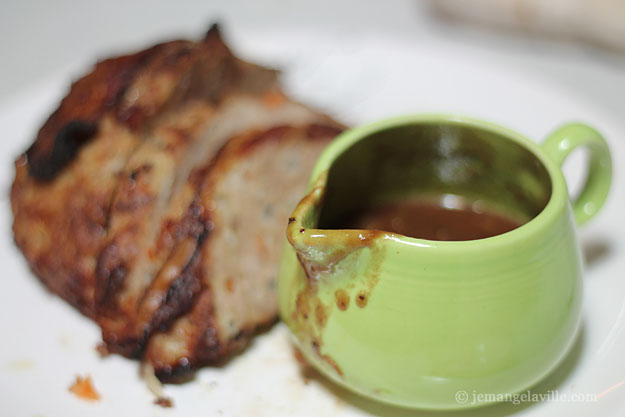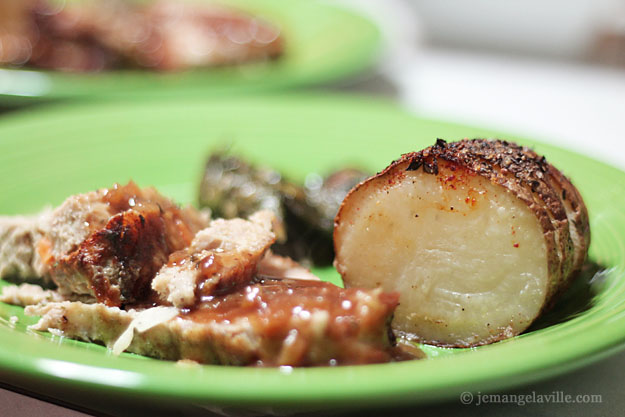 Danish Meatloaf with Bacon (Forloren Hare)
Adapted lightly from Saveur Magazine, serves about 4
1/2 lb ground beef chuck
1/2 lb ground pork
½ cup bread crumbs
1/3 cup heavy cream
1 large white onion, chopped
4 cloves garlic, finely chopped
1 medium carrot, finely chopped
1 egg, lightly beaten
1/2 tsp Kosher salt
1/4 tsp freshly ground black pepper
3-4 slices bacon
2 tbsp unsalted butter
2 tbsp flour
2 cups beef broth
¼ cup lingonberry jelly
1 sprig thyme
1 bay leaf
Heat oven to 425 degrees F. Combine beef, pork, bread crumbs, cream, half the onions, garlic, carrot, egg, and salt and pepper in a bowl until evenly combined. Transfer mixture to a parchment paper-lined baking sheet and form into a 7-inch oval, about 1½-inch thick.
Place bacon lengthwise over meatloaf and bake until bacon is browned and an instant-read thermometer inserted into the middle of the meat loaf reads 160 degrees F, about 30 minutes. Tent loosely with foil.
Heat butter in a skillet over medium-high heat. Add remaining onions; cook until they start to get golden, about 8 minutes. Add flour; cook, stirring, until lightly browned, about 4 minutes. Add stock, jelly, thyme, and bay leaf; cook until thickened, about 15 minutes. Pour gravy through a fine strainer into a bowl; taste and season with salt and pepper. Serve meatloaf with gravy on the side. Also, a huge bowl of sauteed greens like chard or kale is a great accompaniment.
* Is a Minnesota/North Dakota/Scandinavian/Fargo movie reference appropriate here? I'm going to say yes.