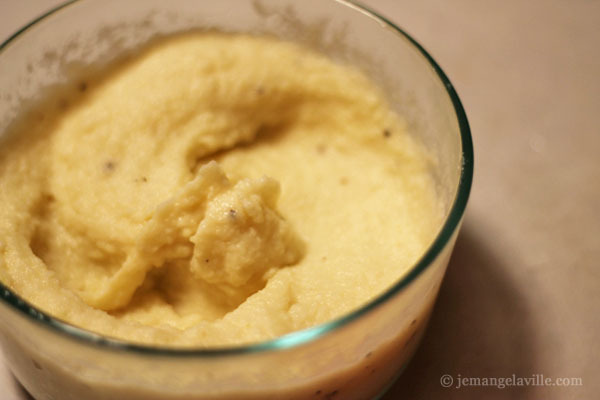 Okay, so this will be a fairly quick French Fridays with Dorie, as I'm currently traveling and in the wilds of northern California (Ferndale, to be exact). Back home in pdx tomorrow, hooray!
Celery Root Puree. So. Yeah. I actually kind of liked this but I wasn't a huge fan. As in, I'm glad I tried it but I'm not sure I'll be making it again. We had this with our pre-Christmas dinner before a week of traveling.
Okay, a link to everyone's posts and photos. And happy New Year!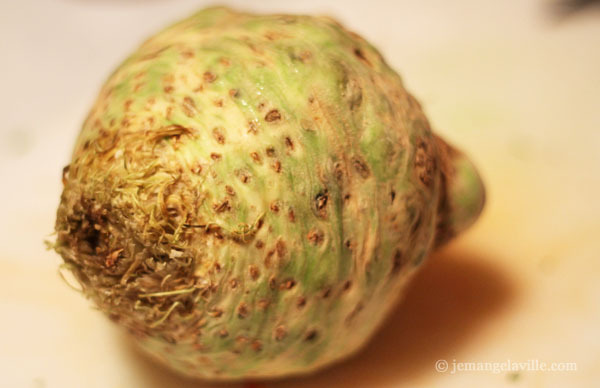 Celery Root is kind of ugly, non?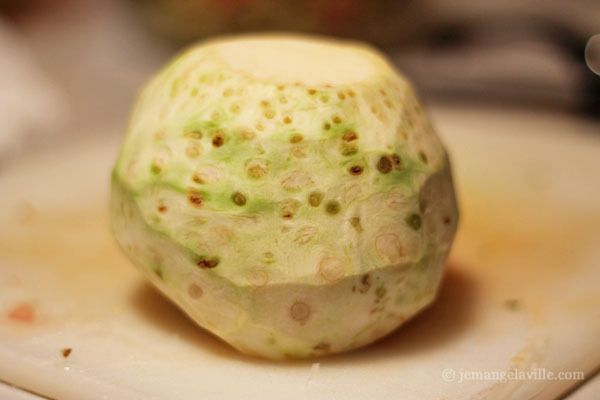 After peeling. A little better but still kind of aesthetically-challenged.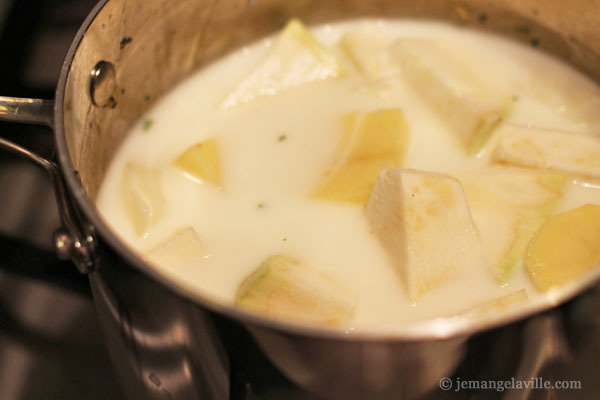 Simmering in the milk and what-not. I think I added garlic too.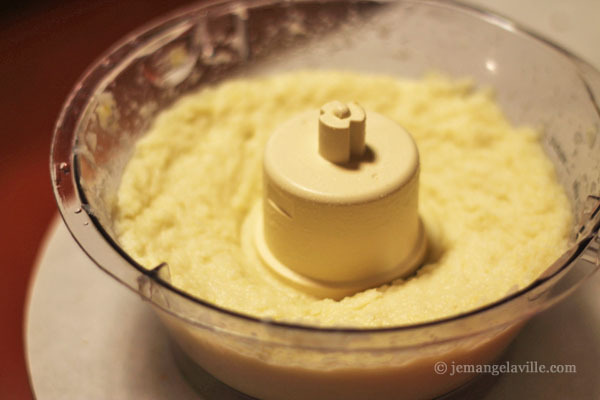 Pureed and ready to go! I actually made it the day before and then reheated.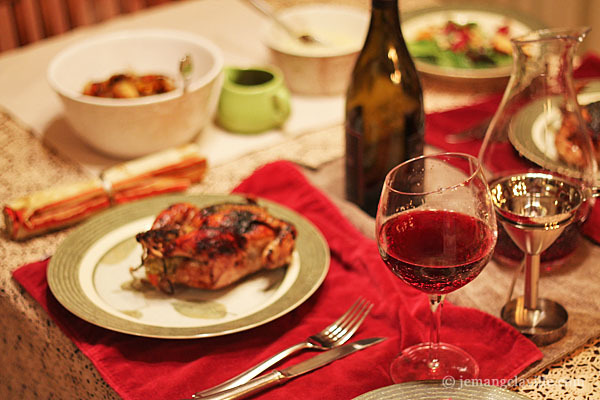 Our pre-Christmas dinner: roasted game hens stuffed with millet, rosemary & lemon zest, roasted root vegetables (acorn squash, carrots, parsnips, fennel & garlic), celery root puree, and salad. And wine.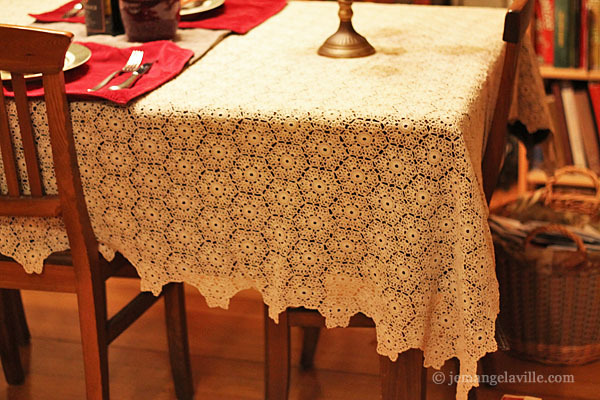 This is a tablecloth that I got from my mom last month over Thanksgiving, while we were in Fargo, ND. My grandmother (her mother) crocheted it about 60 years ago. It's really beautiful! I can't even imagine the patience it took to do it.
Unrelated: if you are ever traveling in Ferndale, this is a nice place for dinner.