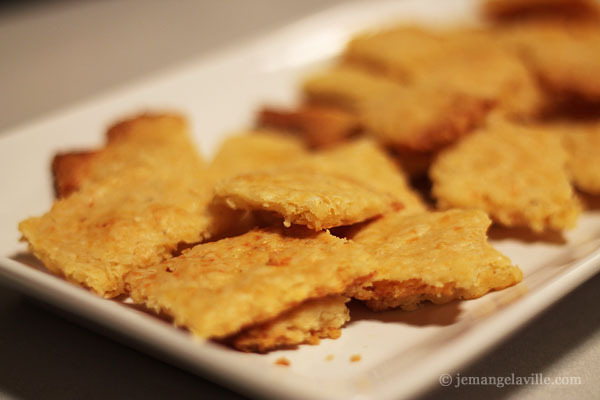 When I think of Cheez-its, I don't immediately think of France, but in the spirit of French Fridays with Dorie, I'm willing to go with it. Perhaps French people just looooove Cheez-its? Kind of like Jerry Lewis?
There's also probably an intro to the recipe or something that explains this connection but the book is downstairs and I am up here and it's 7:00 AM and I don't plan on going downstairs again until leaving for work. So there's that.
Okay, notes and stuff:
1. I have been making a lot of crackers lately. That is a lot of butter. I have been trying this new thing where I replace about 1/3 – 1/2 of the butter called for in cracker recipes with olive oil. That worked here!
2. For cheese, I used mostly cheddar with just a little manchego added in.
3. Speaking of all of my cracker-making of late, I have started using a shortcut where I roll the dough out on parchment, then use a pastry cutter (like a small pizza cutter with a decorative edge), to slice the dough into crackers, and then just bake them like that (not separating them out). That technique was moderately successful here. The cheese made the slicing more like scoring, but they were easy enough to re-slice after baking.
4. If you're curious, the cracker recipe I spent a lot of time developing is for Pea, Parmesan and Rosemary Crackers and you can find it at the link. In that recipe, I just used olive oil (no butter at all).
Like always, here's a link to everyone's posts and my photos below. Happy (French) Friday!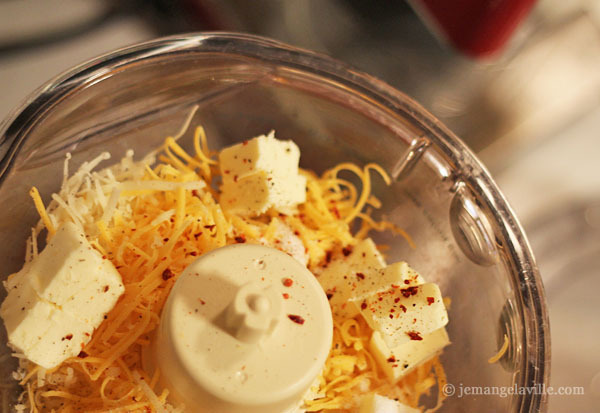 Making the dough — not the full amount of butter.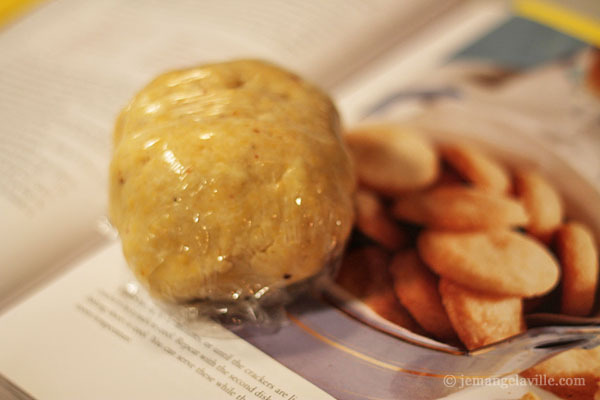 Ball of cracker dough, ready for some fridge time.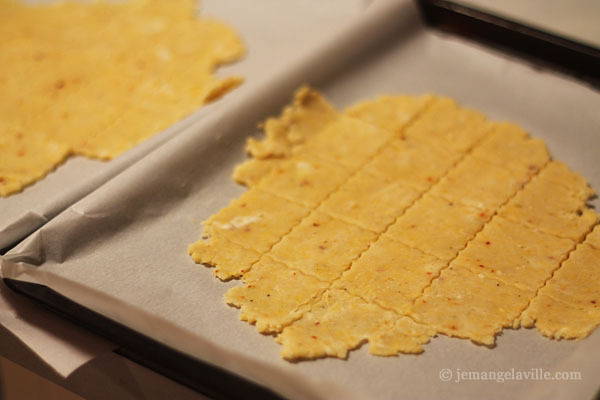 Rolled out, cut, and about to go in the oven just like this!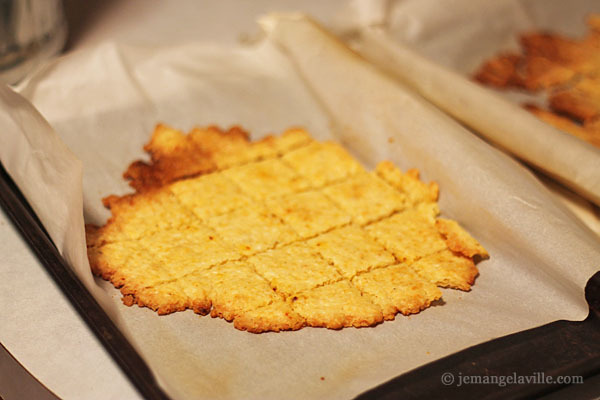 I re-sliced the crackers after baking, as some of the cheese melted all together, but this method still worked pretty well!