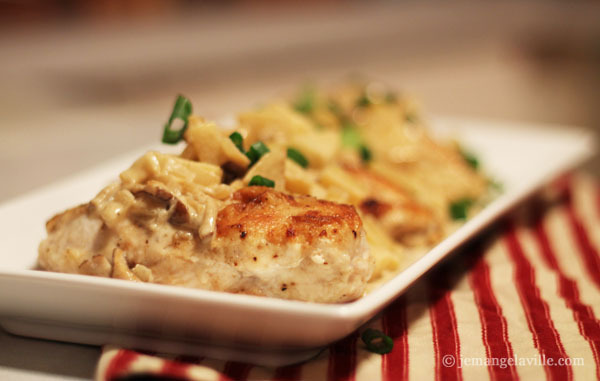 I have actually made something like this week's French Fridays with Dorie Chicken, Apples and Cream a la Normande before, so I knew I would probably like it. And I did. I used regular brandy, as I didn't have any Calvados. I also halved the amount of cream. Just because it's the holidays and who needs more cream than necessary, right? Even with only 1/3 cup, it was very rich and delicious.
Oh and I also think I added garlic. Everything must have garlic. Here's a link to everyone's posts and my photos below.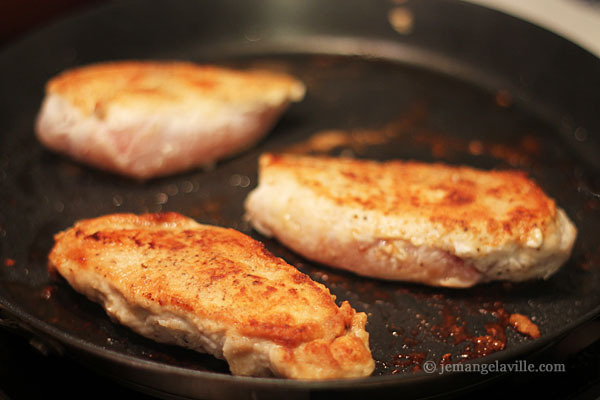 Sauteing the chicken, lightly dusted with flour first.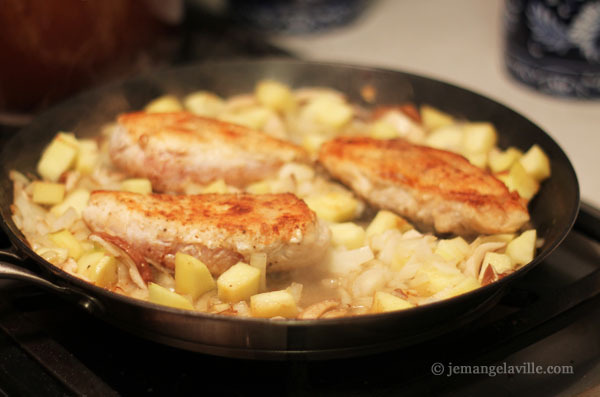 Apples, onions and mushrooms added to the pan. A couple of cloves of garlic too.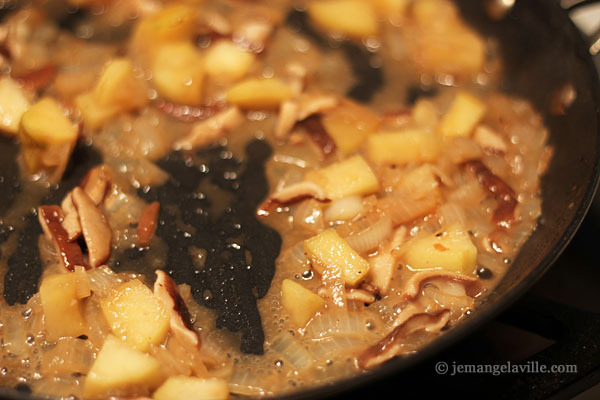 After adding the brandy, reducing a bit.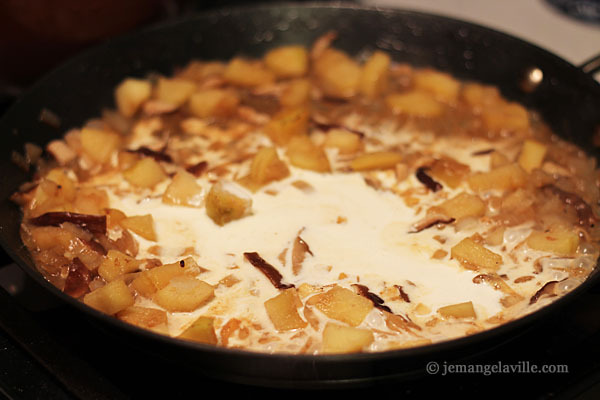 Now the 1/3 (instead of 2/3′s) cup of cream.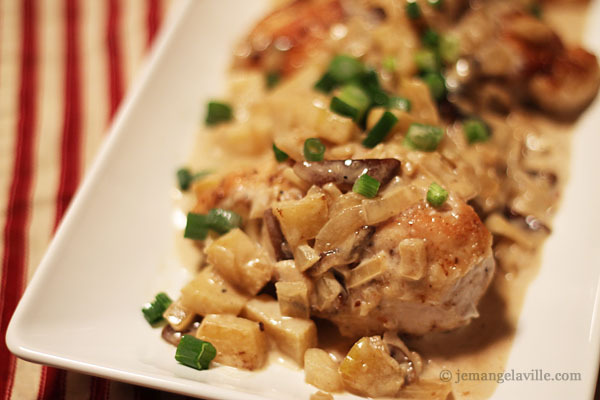 Plated and ready for eating. Leftovers made great lunches the next day.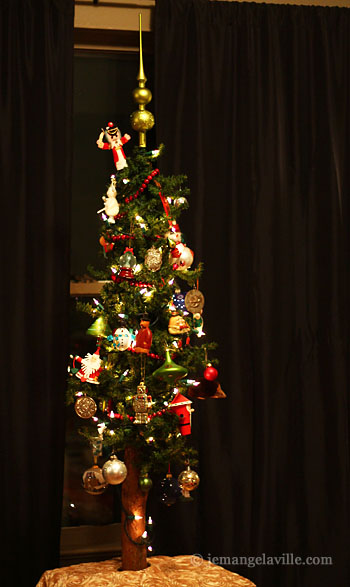 We also decorated our (tiny) Christmas tree last week.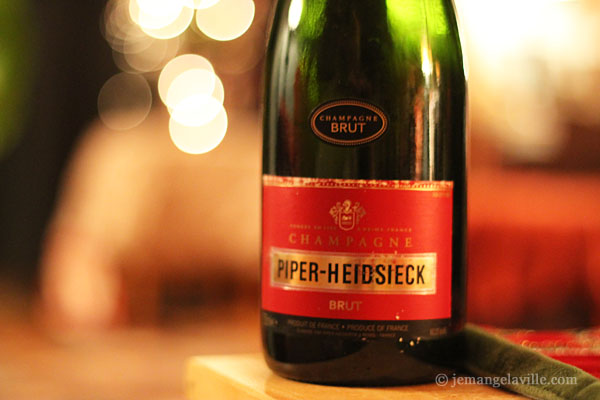 We had champagne while doing so. Look, it's French!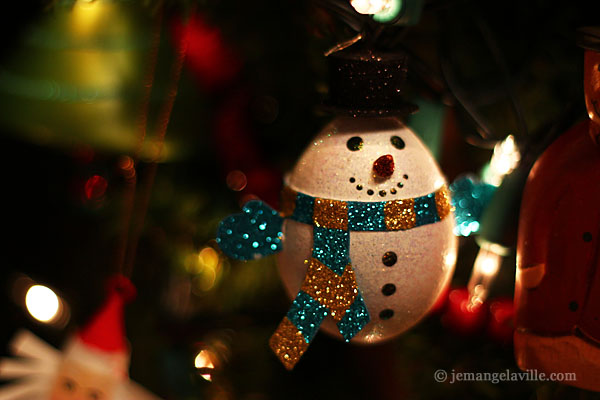 Snowman close-up is quite festive.