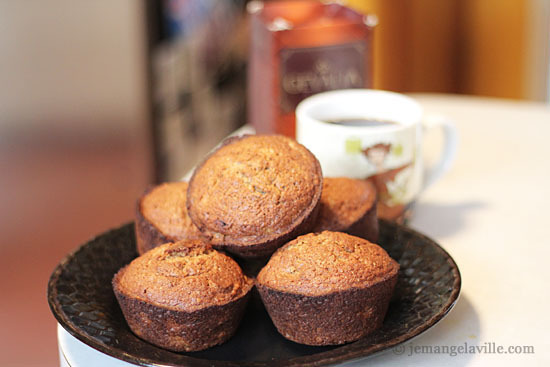 It's funny, I've had this blog since 2005 but it seems just in the last year or so, I am getting so many offers to review/cook with/bake with/asked to enter cooking contests for a whole bunch of products and ingredients. This has been interesting and a lot of fun. On that topic, this post features a short review of Gevalia Coffee that I was recently sent.
First up: the coffee: Now, I don't really talk about beverages very often on this blog, but this opportunity intrigued me. Mainly because I am familiar with Gevalia and although hadn't had any for a number of years, I remember it specifically, when I tried some at my Grandfather's house many years ago.
I liked the Cinnamon blend so much one year when we were visiting for Thanksgiving, I think he either gave me some to take back to school or maybe I bought some. I'm not sure now (because I am old), but I was very interested in trying some again.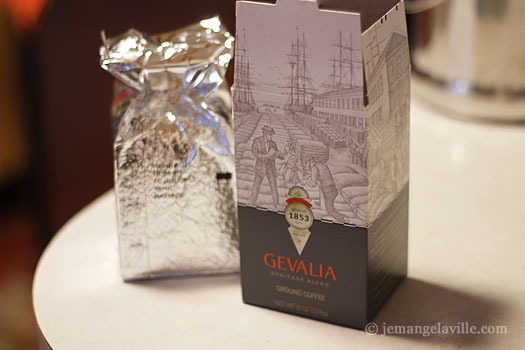 Gevalia generously sent me 1853 Heritage Blend, Café Sperl in whole bean, and the Cinnamon flavored-coffee. Over the last couple of weeks I've tried all three and I liked them all. We can certainly get great local coffee here in Portland, but the Gevalia varieties I sampled seemed to hold their own quite well. Especially the Cinnamon, which was extra tasty with these muffins. Plus, it made me think of my grandfather, which was very nice. Thank you very much, Gevalia!
And now for the muffins: Wow! These were so good. Moist, spicy, a little fruity. Plus, the addition of oat flour (you could also use whole wheat) makes them even a bit healthy. The original muffin recipe that this one is based on used WAY MORE butter than is sensible for a human-person (11 tablespoons). I correctly assumed that since there was applesauce, it would be quite easy to decrease the butter, as the applesauce would help with the moistness (it did).
My applesauce was homemade and just very lightly sweetened, so I chose to use the full amount of 3/4 cup brown sugar in the recipe. Use 1/2 – 3/4 cup, depending on whether your applesauce is unsweetened or not.
Applesauce Oat Spice Muffins
Adapted from Gourmet magazine; Makes 12 regular-sized muffins or 6 jumbo muffins
1 cup all-purpose flour
1/2 cup oat flour (substitute whole wheat flour or use all AP flour)
1 1/2 tsp baking powder
1/2 tsp baking soda
1/2 tsp cinnamon
1/2 tsp ground allspice
1/4 tsp freshly grated nutmeg
1/4 tsp salt
2 large eggs
1/2 – 3/4 cup packed light brown sugar (see applesauce)
4 tbsp unsalted butter, melted
2 tbsp olive oil
1 cup + 2 tbsp applesauce (for unsweetened applesauce, use the full amount of brown sugar, if you're using sweetened applesauce, use 1/2+ of cup brown sugar)
2 Tbsp Molasses (not Black Strap)
3/4 cup hazelnuts, pecans or walnuts, coarsely chopped
Put oven rack in middle position and preheat oven to 400°F. Grease muffin pan.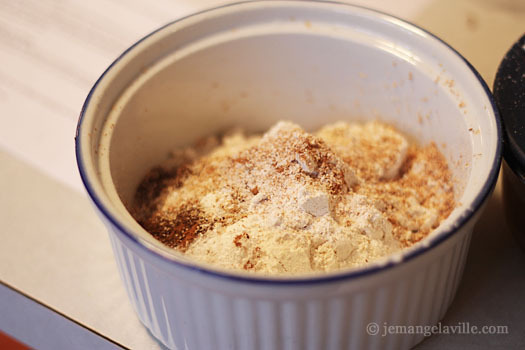 Stir together flour, baking powder, baking soda, spices, and salt in a bowl. Whisk together eggs, brown sugar and molasses in a large bowl until combined well, then add butter and olive oil, a little at a time, whisking until mixture is creamy. You can also just use a stand mixer, which is what I did.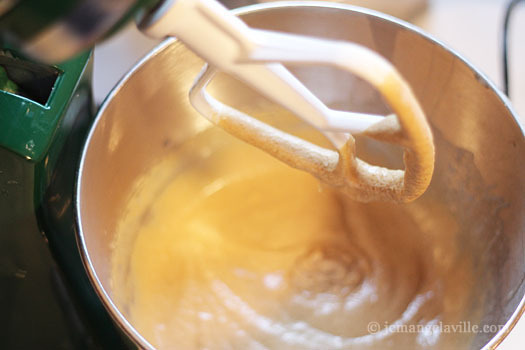 Stir in applesauce, then fold in flour mixture until flour is just moistened. Stir in nuts and divide batter among non-stick, spray-coated muffin cups.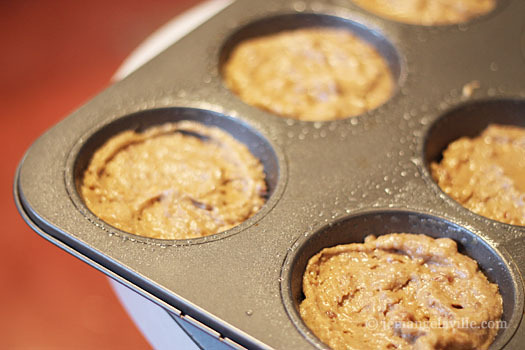 Bake until muffins are puffed and golden, about 20 minutes if you are using a regular muffin tin. For jumbo muffins, allow about 30 minutes baking time.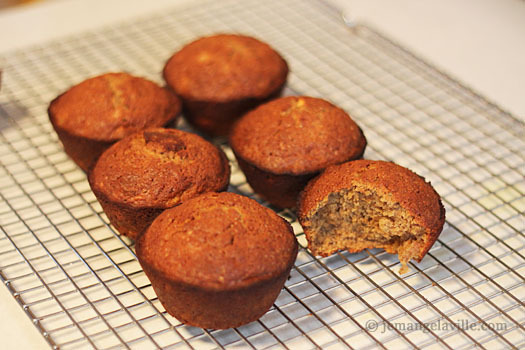 Cool in pan on a rack 5 minutes, then remove muffins from pan and cool slightly. Or, try one after only a few minutes out of the oven. Delicious!
Don't forget to enter to win a box of pears. Leave a comment on this post by 12/7 and you could get a free box of pears from USA Pears!