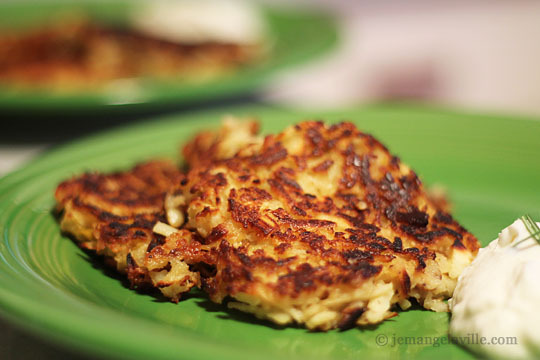 I am a huge fan of potato pancakes from way back, so when I came across this recipe for Parsnip and Pear Latkes, I was practically out the door to buy a pear the next second. And oh my, they are so good –crispy, a little sweet from the pear, salty and delicious.
I added bacon (oops!), onion & rosemary to the original recipe ingredients and if that works for you, I highly recommend it. If not, even without bacon, I can't imagine these still not being amazing. Just saute the onion in a little olive oil and continue on from there.
Notes: These are a little tricky to keep together. You can either add an extra egg white or whole egg to the batter, or just be very gentle with flipping them over and be prepared to be okay with one or two pancakes maybe falling apart.
Parsnip and Pear Pancakes with Horseradish Sour Cream
Adapted from a recipe in Bon Appétit magazine; serves 2-3
1 slice bacon
1 small shallot, diced
1 tsp chopped rosemary leaves
1 medium (about 6 oz) under-ripe Bosc pear, quartered, cored
1 large (about 8 oz) parsnip, peeled, cut into 1-inch pieces
1 large egg, beaten to blend
1 1/2 tsp prepared horseradish
1/2 tsp salt
Freshly ground black pepper
1/2 cup panko (Japanese breadcrumbs)
Vegetable, peanut olive, or canola oil (for frying)
For serving:
1/2 cup sour cream or lowfat Greek yogurt
1-2 tsp prepared horseradish
pinch of salt
In a small skillet, cook the bacon and when cool enough to handle, crumble it. Add in the chopped rosemary. Meanwhile, add the diced shallot to the pan of bacon grease and cooked 10-15 minutes over medium heat until golden and soft. Set aside with the bacon and rosemary in a medium mixing bowl.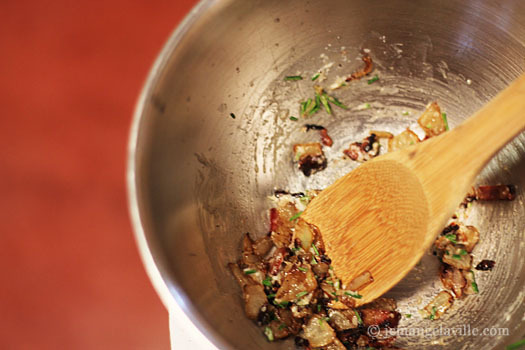 Use a box grater and grate pear. Transfer to paper towels; squeeze very dry and then transfer to the bowl with the bacon. Grate parsnip and add to pear. You can also grate the pear and parsnip on a food processor, if you'd like.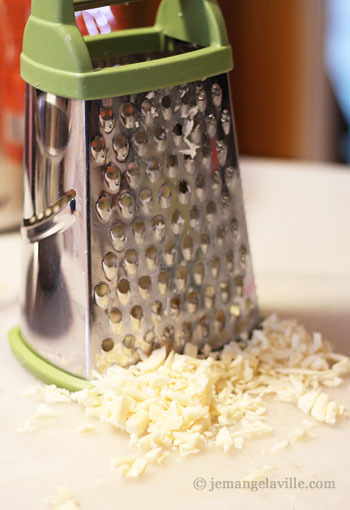 Next, mix in the egg, horseradish and salt, then mix in panko and a sprinkle of black pepper. Heat a medium, non-stick skillet over medium heat and coat the bottom with oil.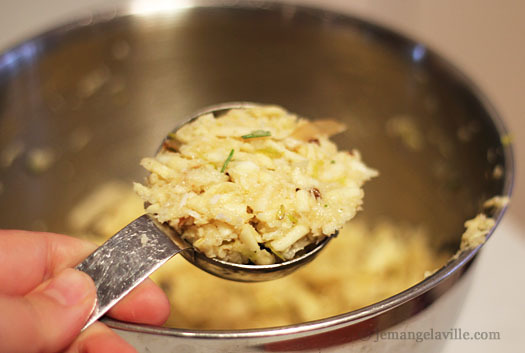 Drop batter by packed 1/4 cupfuls into skillet; flatten to 1/2-inch thickness. Sauté until brown and cooked, about 4 minutes per side.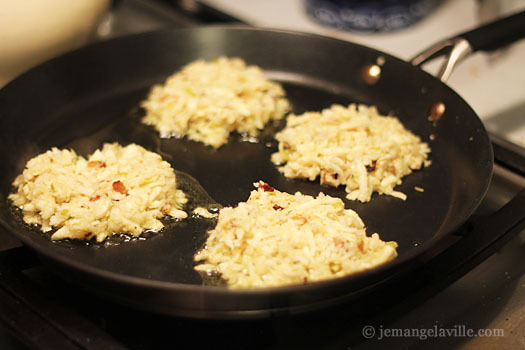 Drain on paper towels. You should be able to make 6-7 pancakes.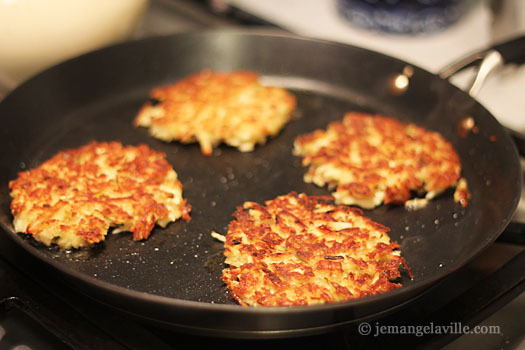 In a small bowl, mix together the sour cream or yogurt and horseradish. Season with a little salt. Serve parsnip pancakes with horseradish yogurt and use more rosemary leaves to garnish, if you'd like.