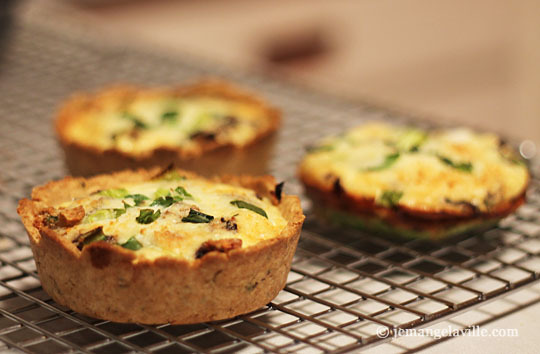 Oh, look. It's another quiche for French Fridays with Dorie, which actually just fine with me as quiche was something I used to make all the time, but really, for the past 10 years or so I've made it hardly at all. It's a lot of fun to rediscover it with the recipes in Around my French Table. For this one, I did something a little different — mini quiches!
Notes:
1. I halved the recipe and had enough custard and mushrooms for three mini quiches. Unfortunately, I only had enough leftover whole wheat and olive oil crust for two. I improvised on the third quiche-lette with a circular piece of spinach tortilla.
2. I added garlic to the mushroom & shallot mixture.
3. Uh, I added a little bit more cheese than the recipe called for…and I used Parmesan instead of Gruyere.
4. I par-baked my wheat crusts for about 10 minutes at 400 degrees F before adding the filling.
Okay, on with the link to everyone's posts and my photos below. And if you want to make the recipe but don't yet have the cookbook, here's the recipe at epicurious.com.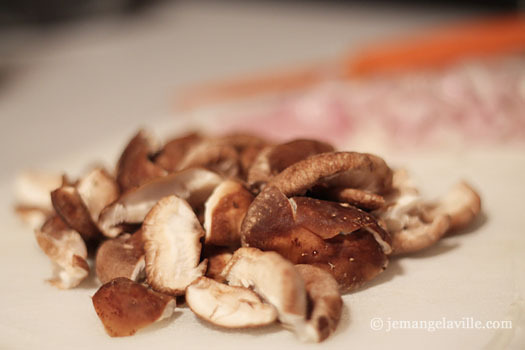 Diced shiitake mushrooms, diced shallots in the background.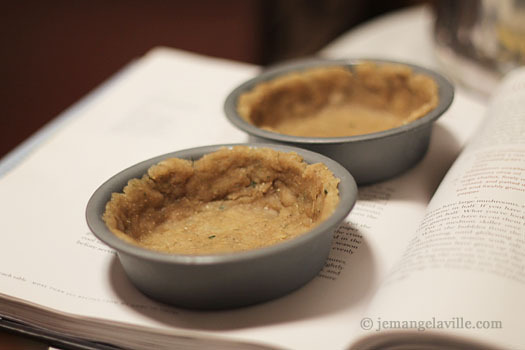 Wheat tart dough spread out in each mini pan.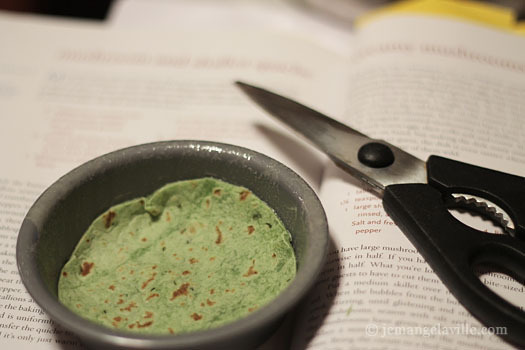 Spinach tortilla to the rescue!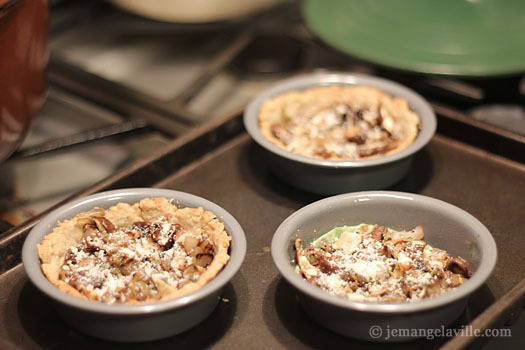 Mushrooms, shallots and just a little bit of Parmesan.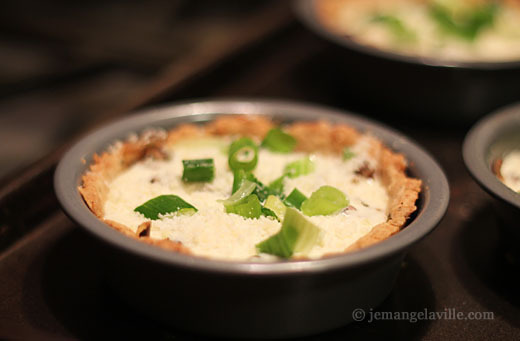 Filled with egg and cream, more parm and green onions on top.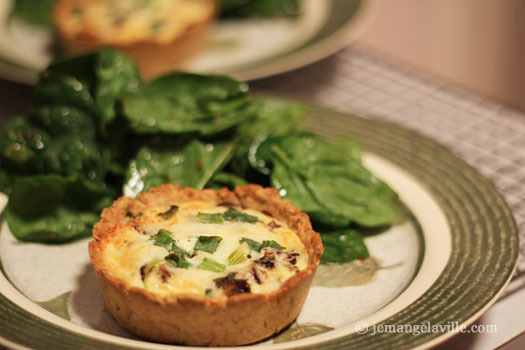 We each had a mini quiche with some spinach salad.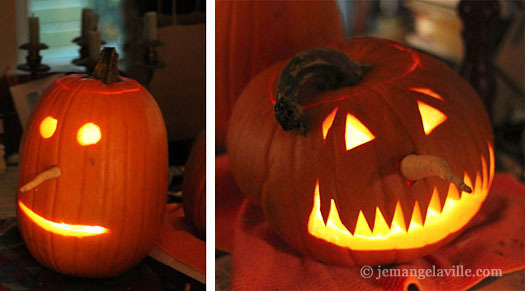 Bonus photo! Carved Halloween pumpkins.